Empathy Joining The Women In Technology World Series
Empathy Joining The Women In Technology World Series
As Empathy announced a few days ago on our social channels, we're happy to participate in The Women In Technology World Series - Online Festival (#WITOnlineFestival) as sponsors and speakers.
This worldwide event empowers female voices in technology and, on this occasion, the panel of insightful speakers includes the former First Lady Michelle Obama! 
This is the largest online gathering for women in tech, and we are  proud to fill two slots in the event agenda for a keynote session and a workshop. Here are some details on Empathy's contribution to such a diverse speaker lineup of inspirational women in tech across the globe: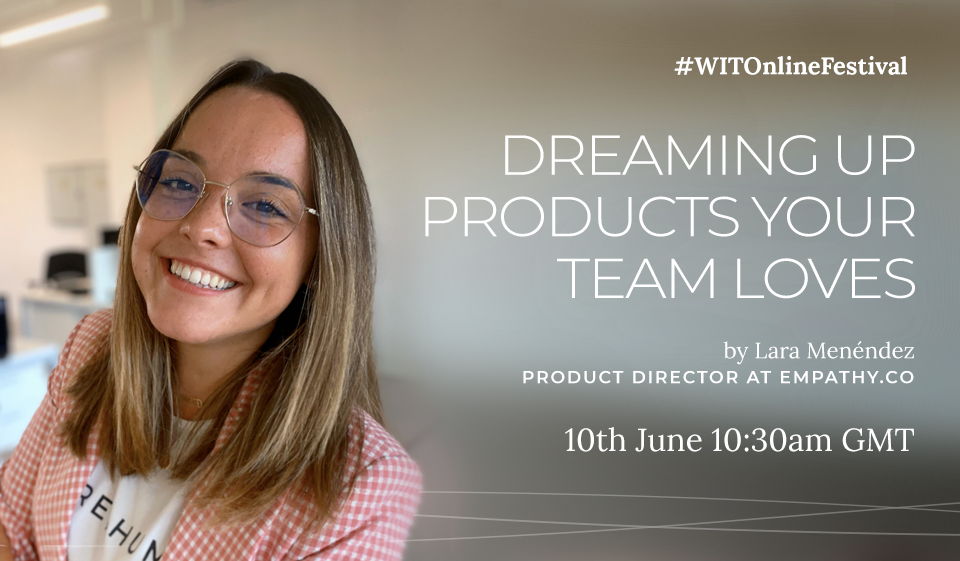 Creating irresistible products requires creating an irresistible energy in your team, a motivation that makes the impossible happen. Before creating products that your customers love, you need to dream products that your team loves. In this talk, Empathy Product Director Lara Menendez will show how important it is for a team to believe in their product and how to drive this passionate commitment among the team members.
KEY TALK TAKEAWAYS:
Achieving a unified and committed product team.
Envisioning great products that a team can feel.
Inspiring energy and mobilizing large product teams.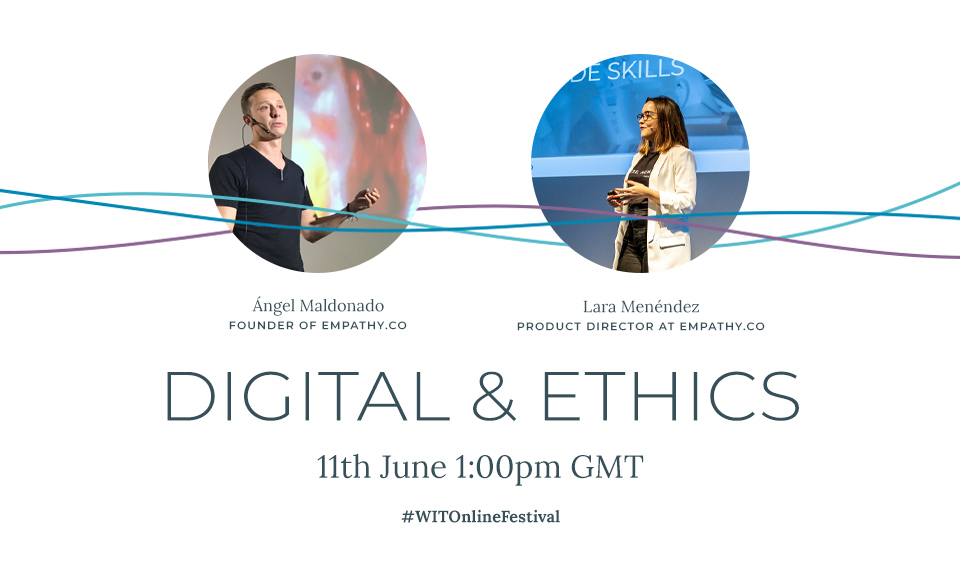 In this workshop Angel Maldonado, Empathy.co Founder and CEO, and Lara Menendez, Empathy Product Director, will redefine concepts such as User, Analytics and Purpose, by elevating emotions as the core principal focus. This is about how to create digital products in a transparent and ethical way, guiding brands to create trustworthy experiences.  
KEY WORKSHOP TAKEAWAYS:
Redefinition of the concept of user.
The importance of contextualization and metrics as something circumstantial.
Revisiting the purpose of digital analytics.
You can register individually or with either your team or your friends to enjoy this workshop and keynote from Empathy.co as well as all of the incredible content delivered through other inspiring keynotes, interactive workshops and masterclasses. See you there!