Partners Program
Partners Program
At Empathy, we are always looking for the next opportunity to make the search and discovery experience more human. How can we enrich our connections with industry leaders who use the Empathy Platform?
With this aspiration in mind, today we launch our Empathy Partner Program that will include a selective group of specialized, multidisciplinary partners who align with Empathy's culture, values and focus on transparency. Customers are at the centre of search with real control over their data and privacy, which builds trust and long-lasting relationships between customers and brands.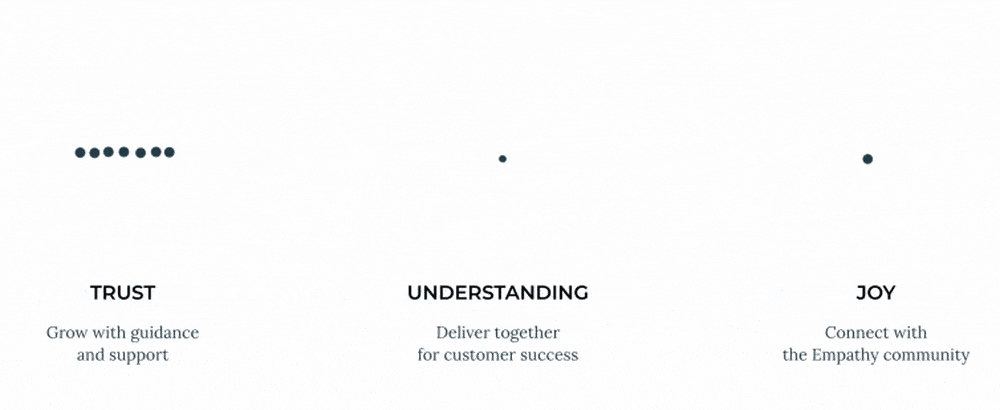 While Empathy focuses engineering efforts on continuously enhancing Empathy Platform, Partners will help extend its value and provide further customization to create tailored search experiences for joint clients and their customers. Empathy will also create a dedicated team of business and technology specialists committed to cooperation with Partners.
Together with Partners, Empathy's mission is to collaborate in a transparent, committed and meaningful way to enable joint growth, value creation for customers and, ultimately, open doors to an innovative, ethical approach to commerce search.