BSH and Empathy.co to Create Trustworthy Ecommerce Experiences with New Collaboration
BSH and Empathy.co to Create Trustworthy Ecommerce Experiences with New Collaboration
We're honoured to announce that BSH Home Appliances Group has put its trust in Empathy.co for the brand's future search and navigation needs. 
Headquartered in Germany, BSH is a global leader in the home appliance industry and encompasses 12 home appliance brands, including Bosch, Siemens and Gaggenau, across more than 40 regions worldwide.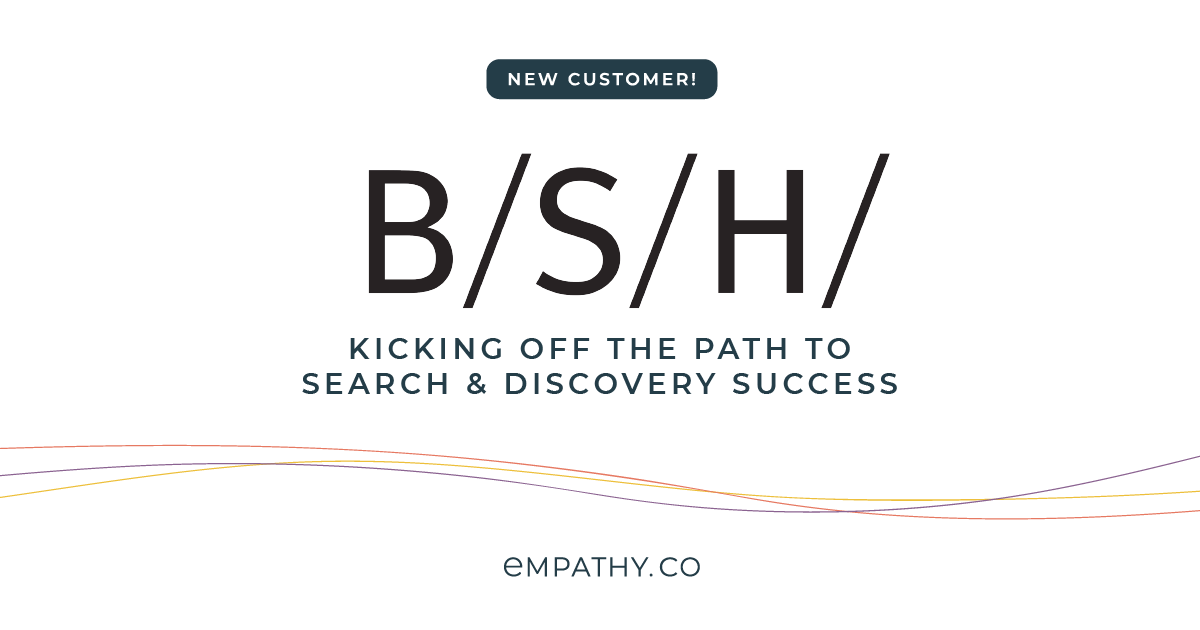 In order to provide shoppers with customised, privacy-based experiences, no matter their language or location, while also ensuring merchandiser centricity, they have selected to partner with Empathy.co. 
Thanks to Empathy Platform, BSH will now able to deliver a search experience that offers a specific space for each content type within the results page. The carefully-crafted predictive scenario also makes it possible to present query, category and result suggestions at the same time, therefore offering a holistic experience across BSH with the help of Typeless Search.
Additionally, using Related Tags gives BSH the ability to offer their shoppers a fluid, inspiring experience, without the use of PII. As Empathy.co operates on a foundation of privacy-first technology, history queries remain on local device storage. Combined with in-session contextualisation, BSH is ensuring their shoppers receive an ethically customised experience and highly relevant results by collaborating with Empathy.co.
Along with creating a joyful journey for their shoppers, BSH will facilitate intuitive tooling controls for their merchandisers with the ever-evolving Empathy Platform Playboard. The unique, merchandiser-centric setup allows retailers from all 12 brands to curate their ecommerce search and navigation experience across each of their over 270 websites in more than 40 languages.
Tomasz Glinicki, eBusiness Manager at BSH Home Appliances Group, commented on the recent announcement, 'The needs of our consumers are at the heart of BSH as a business, and we are always putting ourselves in consumers' shoes to embrace their personal needs and offer solutions that make life at home easier and more enjoyable. Empathy Platform's merchant-centric design was paramount to our decision as it allows our retail brands to truly create a meaningful privacy-based search experience for consumers.'

CEO and Founder of Empathy.co Angel Maldonado added, 'At Empathy.co we continuously strive to work with brands that share our values and vision for the future of ecommerce, especially  building more human search. Our collaboration with BSH Home Appliances Group grew from our mutual focus on designing privacy-first, ethical search experiences. We are thrilled to have the 12 brands from BSH Home Appliances Group join the advanced retailers who build trust with Empathy Platform.'
Interested to see how Empathy.co can transform your brand's ecommerce experience, too? Explore our privacy-first Search & Discovery solutions.