Using Search and Discovery to Generate Exponential Ecommerce Growth
Using Search and Discovery to Generate Exponential Ecommerce Growth
September 5 2023
In the world of online retail, PDPAOLA stands out as a reference of innovation and customer-centricity. Founded in 2014 in Barcelona, Spain, the international jewellery brand has made it its mission to democratise luxury, offering an unparalleled shopping experience to customers in over 100 countries.
As a Digitally Native Vertical Brand (DNVB), PDPAOLA has always been at the forefront of leveraging technology to enhance customer engagement. Recognising the need to revamp their Search & Discovery experience in alignment with their brand values, they decided to partner with Empathy.co. 
The collaboration has not only elevated PDPAOLA's online store, but also significantly improved key performance indicators for the brand. From predictive layers offering real-time, customised recommendations, to a privacy-first approach that respects user data, PDPAOLA is redefining what it means to shop for jewellery online. 
Guiding shoppers to the perfect pieces 
PDPAOLA has taken advantage of a number of key features within Empathy's enhanced Search & Discovery platform, leading to increased customer engagement, better findability, and a more personalised shopping experience.
Predictive Layer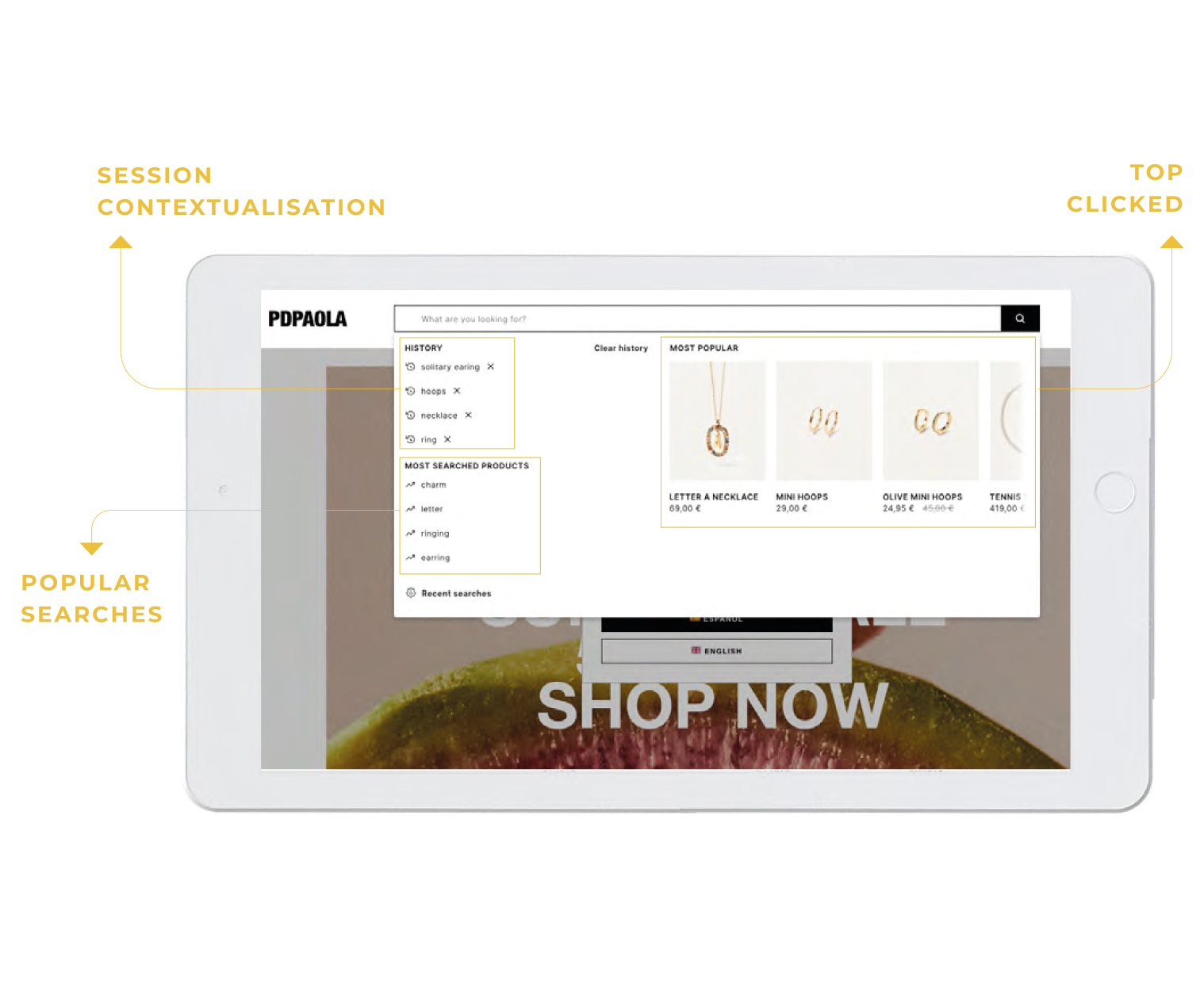 PDPAOLA uses Empathy.co's Predictive Layer to provide real-time, customised recommendations in its online jewellery store. The system uses a combination of wisdom of the crowd data, type ahead suggestions and trending products to encourage exploration without requiring personal information.
Conversational Search
PDPAOLA shows Related Tags and Dynamic Filters to refine what customers see on the Search Results Page. Shoppers can easily narrow down product options while using custom tags and filters that allow them to specify the look they want to achieve. 
Empathy Context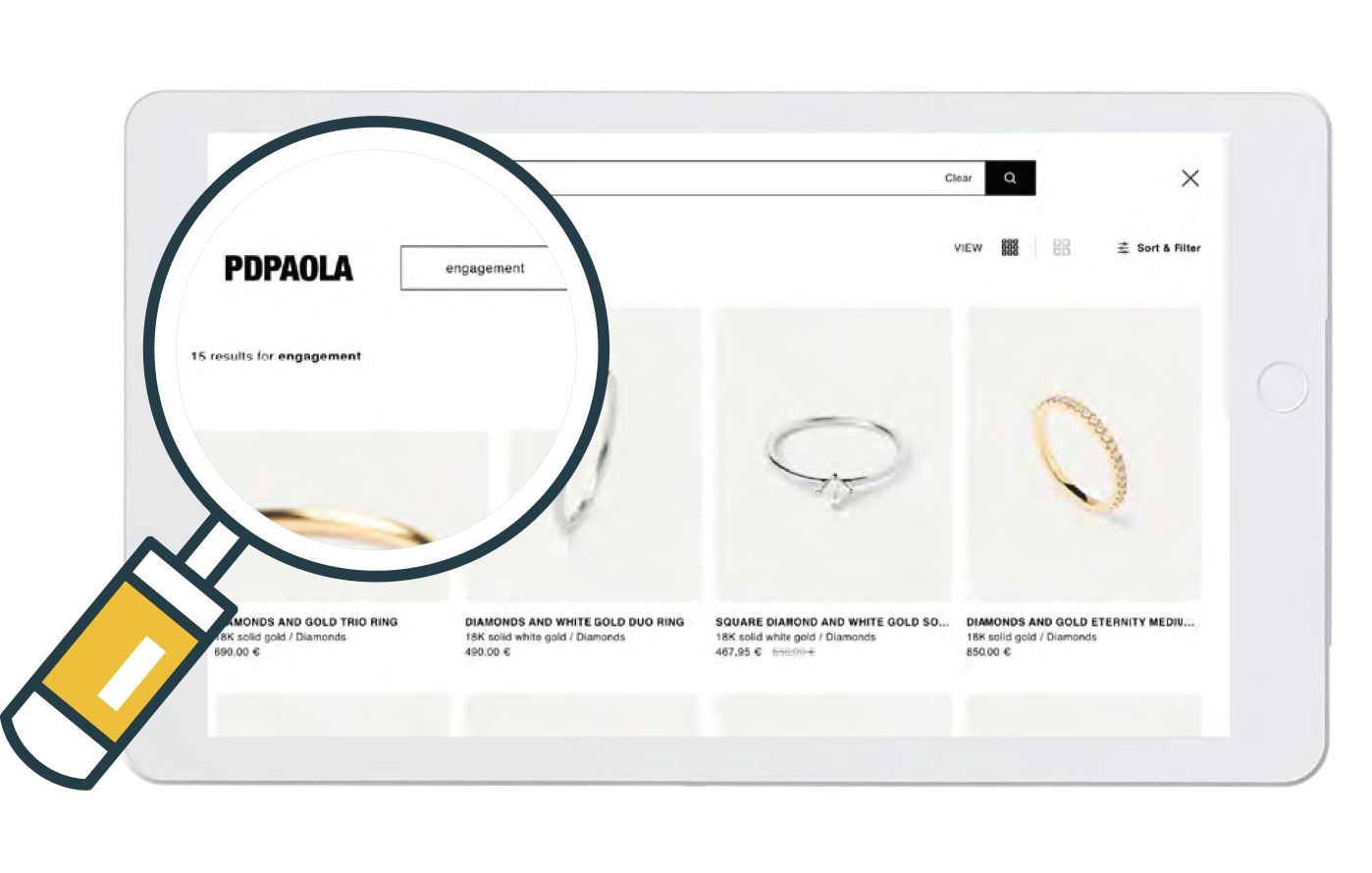 PDPAOLA uses Empathy Context to anonymise user behaviour patterns using AI to learn from queries while protecting privacy. This enhances product findability and boosts brand trust, while helping customers find their ideal items. 
Privacy-First
Empathy.co prioritises privacy in its Search & Discovery process. Customers are treated with respect, and their personal data safeguarded, allowing them to focus solely on the joys of shopping. 
No code controls
PDPAOLA's merchandising team can easily adapt to trends and strategies using Empathy.co's API-first, headless tech. No coding is needed, and the Explain tool clarifies why results appear the way they do.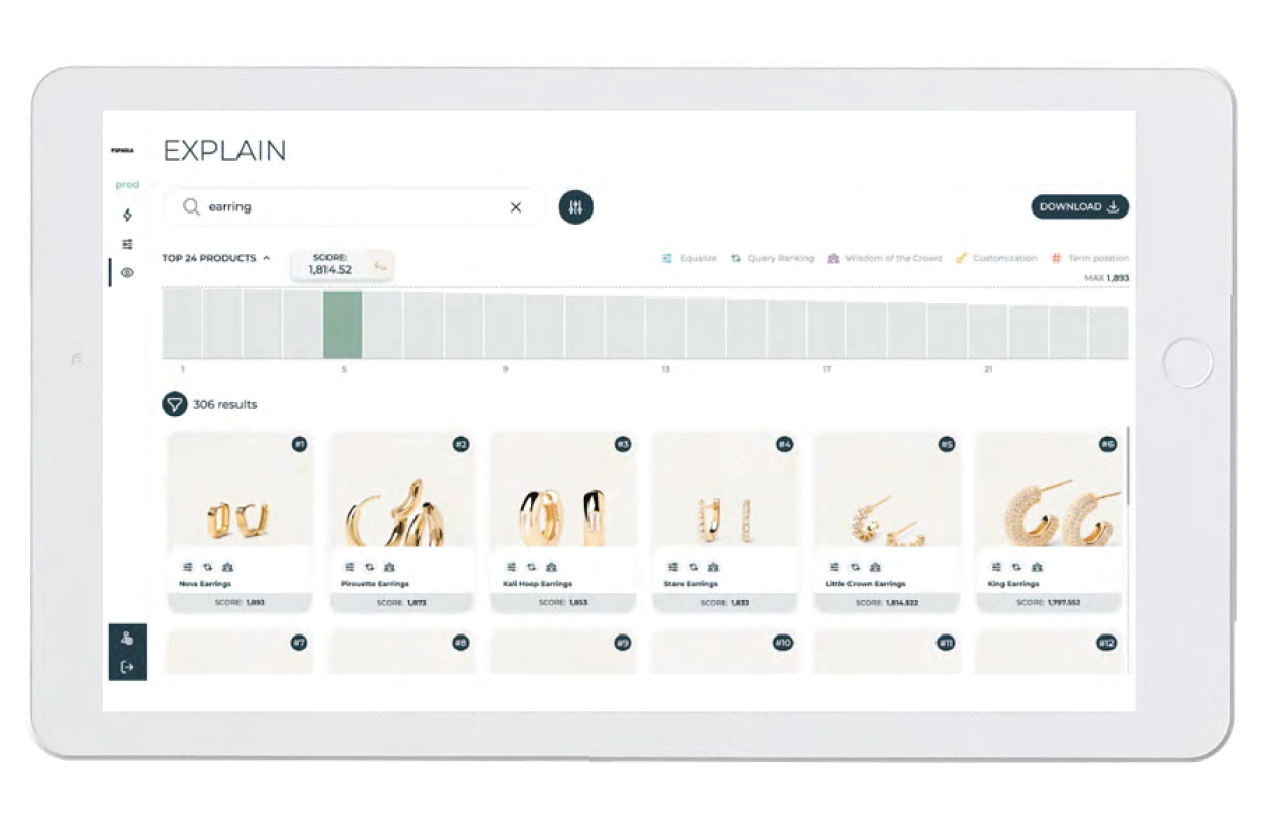 PDPAOLA's success in numbers 
Since implementing Empathy.co's Search and Discovery platform, PDPAOLA has seen significant improvements across a number of KPIs.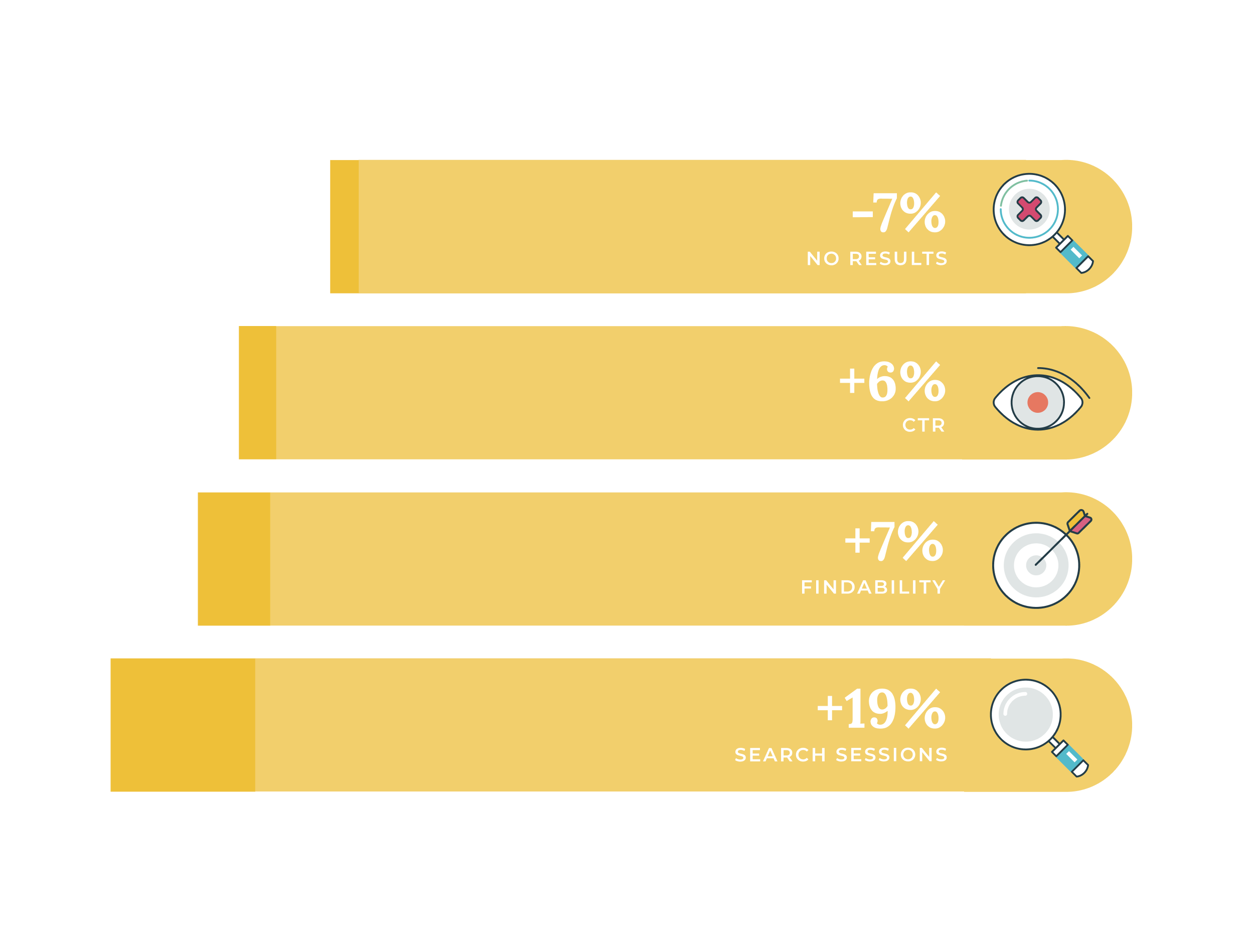 A +19% increase in search sessions indicates higher customer engagement. There's been a 7% improvement in findability, making it easier for customers to locate the products they're interested in. PDPAOLA's click-through rate (CTR) has gone up by 6%, suggesting that users are finding more relevant results,
while the brand has also achieved a -7% reduction in 'no results found', meaning fewer shoppers are leaving the platform empty-handed. 
Get in touch with our team and discover how Empathy Platform can enhance your customers' search experience, improve findability, boost conversions, and drive business success.