Turn your No Results Queries into Opportunities
Turn your No Results Queries into Opportunities
April 3 2019
No Results pages present a massive roadblock to any search journey. They cause frustration and, more often than not, they are the main reason a customer chooses to leave a site.
Previously, we've looked at how some of the tools available in the Empathy Playboard can enhance your site search and optimise your catalogue. It's worth noting that these tools will also go a long way in helping you avoid those dreaded No Results pages.
Today, we're going to take a look at some common scenarios and see how merchandisers or catalogue managers can apply Boosts, Links, and Synonyms to turn no results queries into opportunities for driving enjoyable and inspirational search journeys.
Identify the queries that cause you problems
First off you're going to need to identify your No Results queries. You can do this from the Playboard under the Queries page. You can also review the 20 most frequent No Results queries during a specific period using our Zero Results Visualisation.
By periodically reviewing your No Results queries you will be more able to anticipate customer demand and identify any gaps or things that aren't working.
Analyse why they exist and act!
While analysing your No Results queries you should be able to spot a number of interesting behaviours. Picking through these one-by-one should help you paint a picture of why your users are seeing No Results pages. When you understand why it's happening, you'll be able to fix it.
Here are a few possible, easy-to-fix scenarios to look out for:
Searches that use different names for existing products
Shoppers tend to use a variety of phrases to describe the same product. When a No Results query is detected, your first action should be to determine whether there's a product already in your catalogue that it can be applied to.
There are products that are directly related
In this case, synonyms can help you out. By adding synonyms to your search, you'll ensure that the next queries using this phrase will find the products they're related to. The great thing about synonyms is that you can do this without having to modify your product's descriptions or labels.
Example: Applying a synonym for the queries 'luggage' and 'suitcase' would help to return results independently of the term used by the shopper.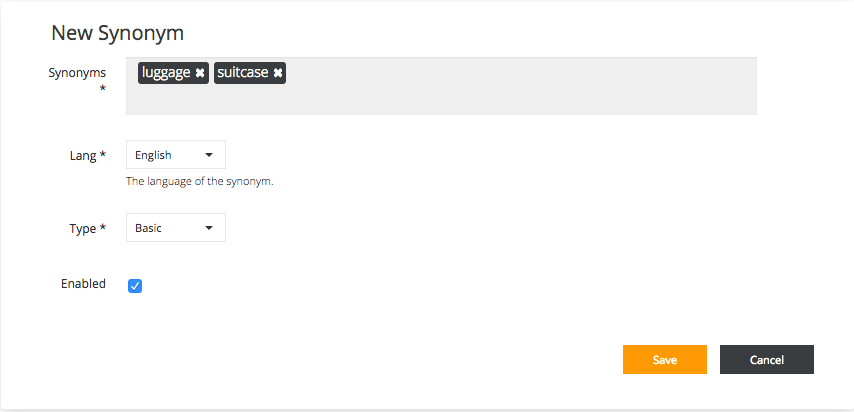 There are products that are loosely related
In this instance, the best tool to utilise is Boost. This is better reserved for queries that have no direct matches in the catalogue, but do have some loosely related products. Used in this way, Boost can display a product with a different name from the original query.
Example: You can boost a 'zebra print' product so that it appears when a query containing 'animal print' is used and would otherwise would return 0 results.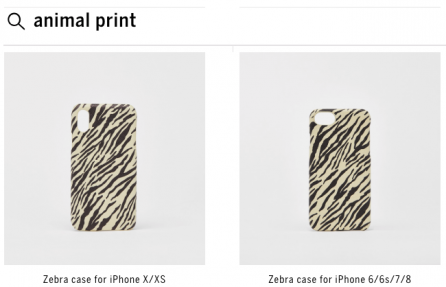 Searches for Special Campaigns
Another thing to look out for is queries associated with special promotions or periods of sale. "Black Friday" and "Sales" are among the most common No Results queries during those special campaigns.
To combat this form of No Results query, promoted links will help a lot. These links are normally displayed on the results page, but there's no reason they can't appear in the autocomplete layer of your search box. Adding a title, image, and a description to the link will improve them.
Example: You can promote your Spring Sales by providing a promoted link to anyone who types the query "floral".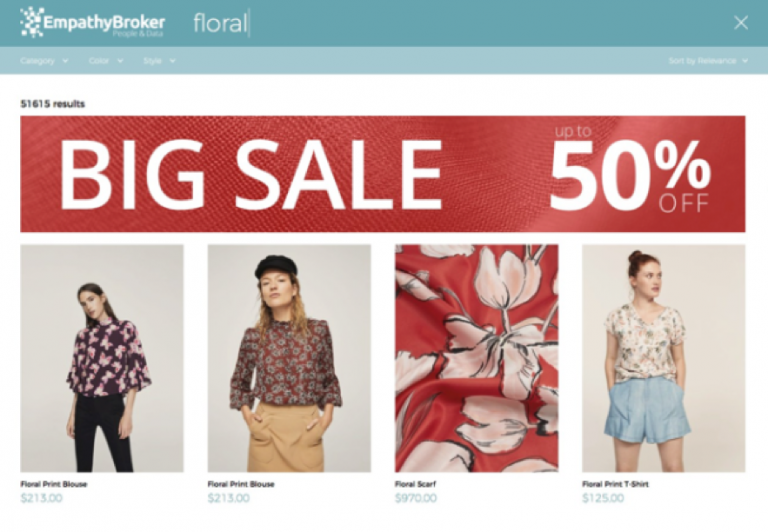 Out-of-catalogue searches
Non-catalogue queries, (e.g. returns, gift cards, stores, etc.), are also easily resolved by applying links. In this case, a direct link is more appropriate than a promoted link on the results page.
With the inclusion of direct links, users can be redirected to the content they're looking for, whether that's help desk pages, FAQs, or your returns policy.
Example: Redirect people that type in "stores" in the search box to the store locator page of your online store.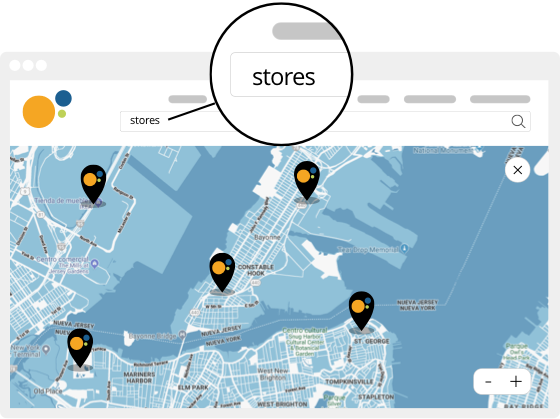 In Summary
Paying attention to your No Results queries is critical if you want to identify customer trends and opportunities for growth or improvement. Use Playboard to study all No Results queries or just review the top 20 culprits for each period with our Zero Results Visualisation.
Depending on the types of queries you're seeing, the Playboard is home to a number of tools that can provide quick fixes. Use Synonymize or Boost if your issues are language specific. Try Links if they're more related to periods, promotions or out-of-catalogue content. If a No Results page is unavoidable, you might want to take a look at our How to Design an Awesome No Results Page guide.
Give us a shout in the comments if you've got any more questions about tackling No Results queries!