The new role of the search box in grocery shopping
The new role of the search box in grocery shopping
October 8 2019
Online grocery shopping can be quite a frustrating, daunting and dull experience. Planning your weekly household goods and food order, restocking, and so forth, are not very entertaining tasks for most of us; they take a lot of our precious time and above all, they're not fun!
Can food shopping be transformed into a more valuable task to do online that goes beyond purely restocking my last purchases? One that helps me save more time and money? One that suggests seasonal products that I love? Or newly launched products from my favourite brands? Or even more importantly, a shopping experience that helps me have a healthier diet and life? That would be great! We're far from that dream, where supermarkets turn into our nutritional experts, yet inspiring progress has taken place.
Search technology is helping reduce the gap: Moving from a boring list of 10 products into a more contextual and dialogue-oriented relationship. The search box collects an immense amount of valuable data from all of us, both as individuals and also as groups of like-minded consumers, ranging from hard-core penny savers to exquisite foodie lovers.
Here are some of the new search trends:
1. Trending today in our favourite store
Search trends are the best reflection of consumer demand, and a great way to automatically inspire all of us, with new seasonal products.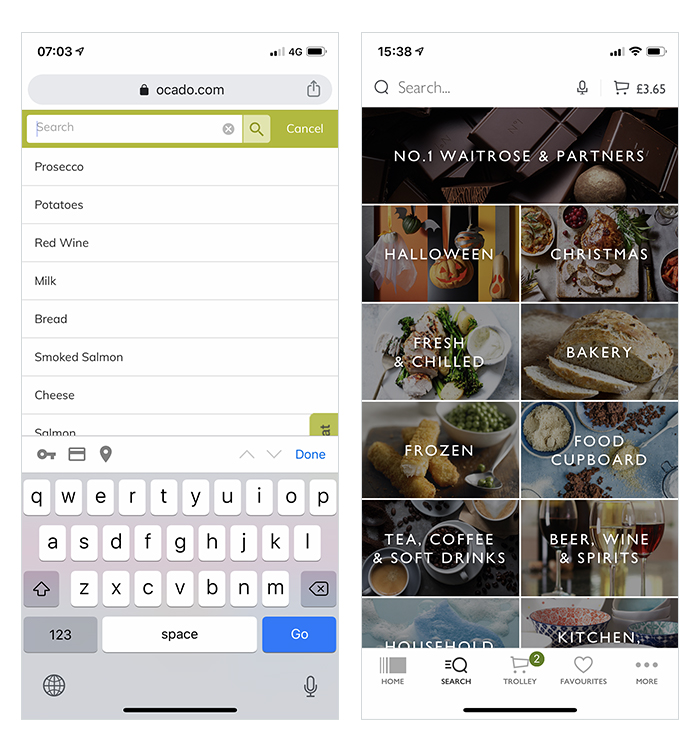 2. Popular search trends as-you-type
Not only helps us type less, but also suggests new ideas related to our initial intent.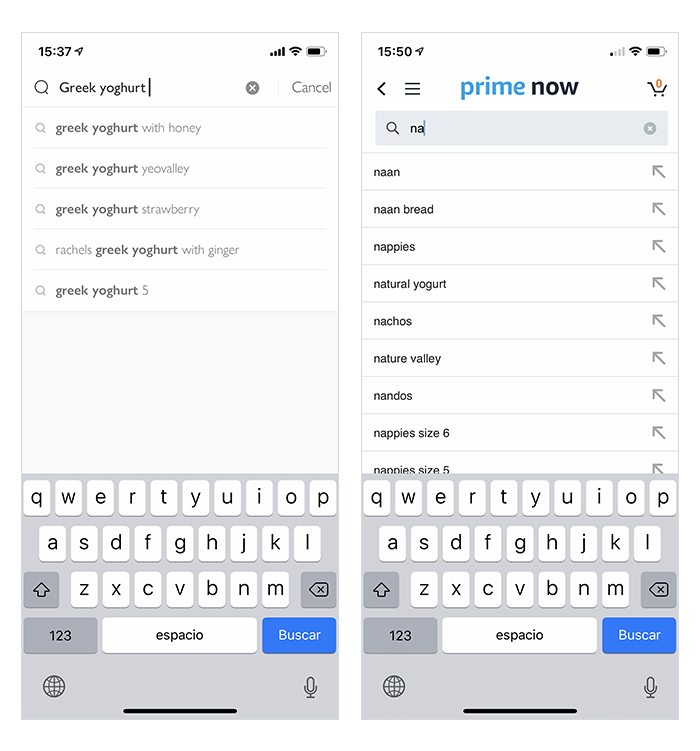 3. Popular product tags
Similar to search trends; suggestions are displayed on top of search results as search refinement options.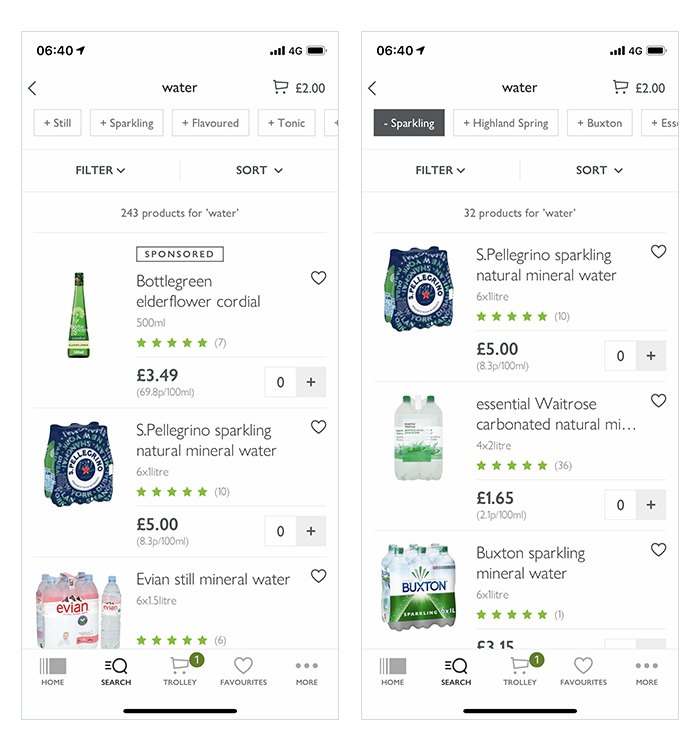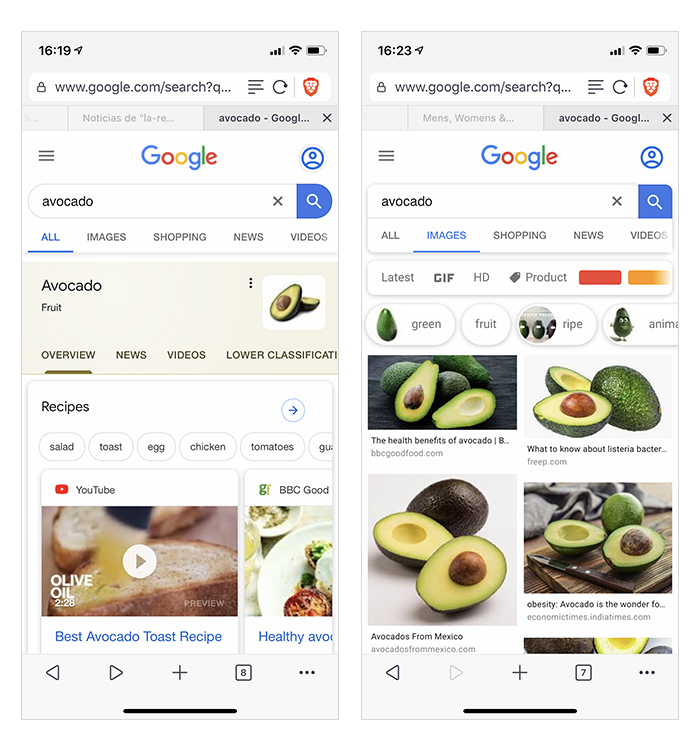 4. Personalised products based on our purchase history
Super helpful to see my favourite products sitting on top of the search results list.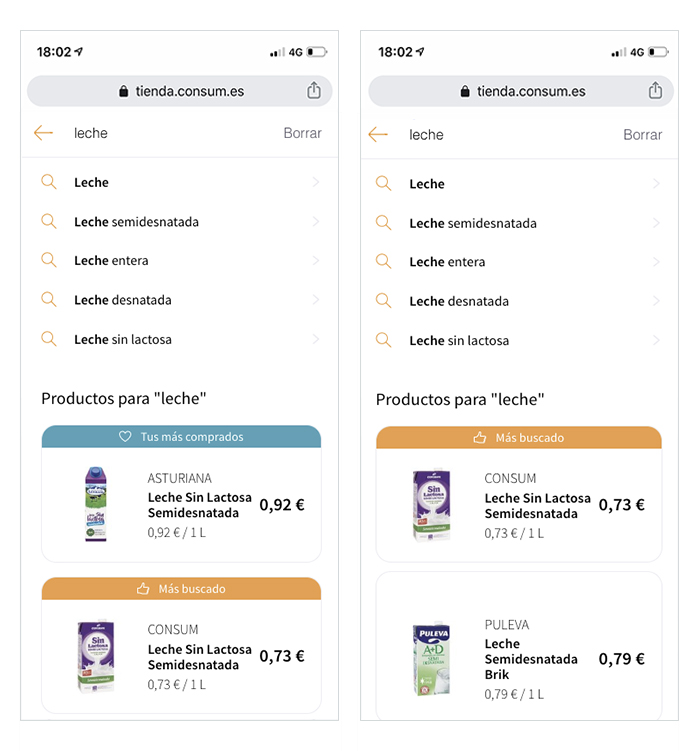 5. Contextual related search suggestions
Session- and cart-aware search suggestions change depending on the moment within the shopping experience.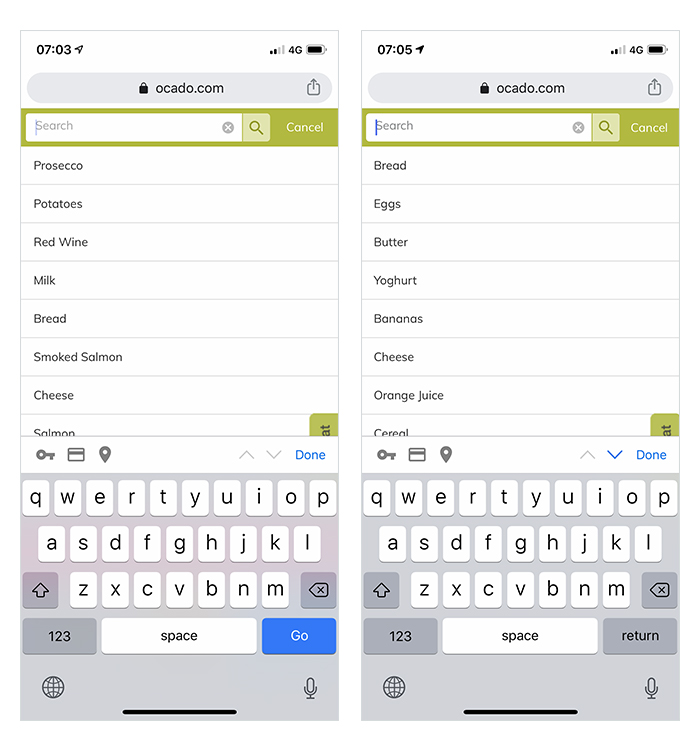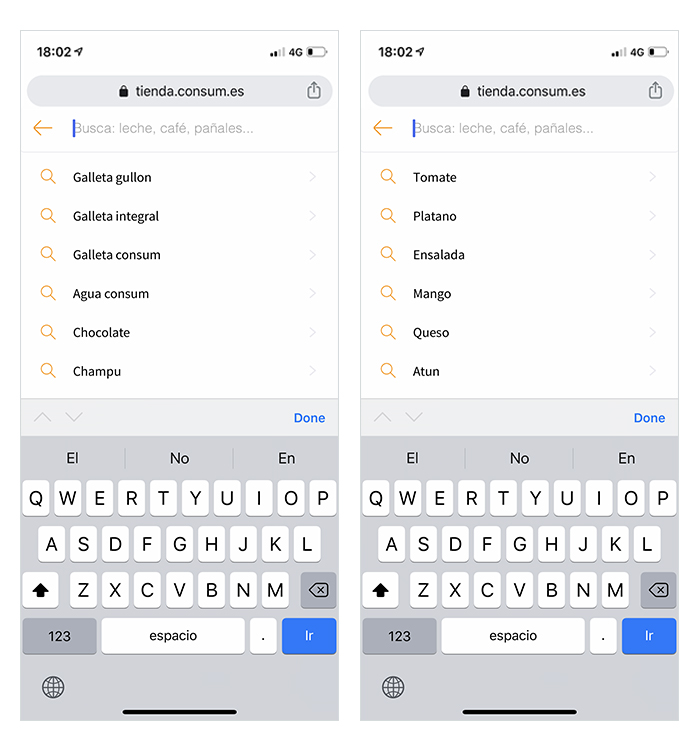 The above search-powered services help people save time and offer inspiration with relevant products that may also be of interest based on someone's grocery purchase profile. Very soon these services will be extended to add services such as:
Find me similar products that help me save money, or
Find me similar products that are healthier.