Searches Double in the UK and Quadruple in Spain as the Summer Sales get underway
Searches Double in the UK and Quadruple in Spain as the Summer Sales get underway
June 28 2019
The long-anticipated Summer Sales kicked off in the UK last week with Spain following suite this week as they continue around the world until the beginning of July. The summer sales period can be one of the busiest times and a "special date" for retailers when they meticulously follow the performance of each sales opening and customer reactions to products and promotions.
In fact, sales periods are times when consumers often demonstrate unique characteristics and display common attributes such as an increase in site searches and conversion rates.
This is often the case during the opening hours of sales when the search intent is linked to a high purchase objective and sales openings are often therefore critical times for retailers. If people get frustrated with the experience and are unable to find what they're looking for, they will move onto another search or, in the worst cases, to another site.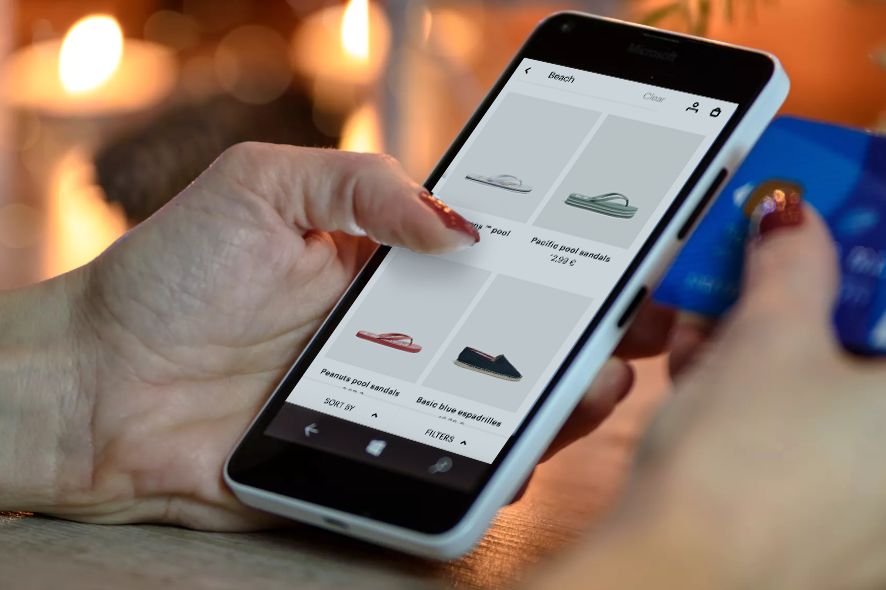 UK saw increases of 85% in the number of products added to cart
So how did this year compare? Looking at one of the world's largest retailers as the summer sales kicked off in the UK, search data collected and analysed revealed that the volume of queries taking place in the search box increased by an incredible 115% on the opening day. What's more, there was an increase of 85% in the number of products added to cart when compared to an average day.
While top searches in 2018 were linen and embroidered clothes, this year it was 'polka dot dress' that came out as the most popular search. And, while searches for 'Kimono' were very popular last year, they reduced tremendously in popularity this year with 85% less searches, showing the impact of seasonal fashion trends on the UK market.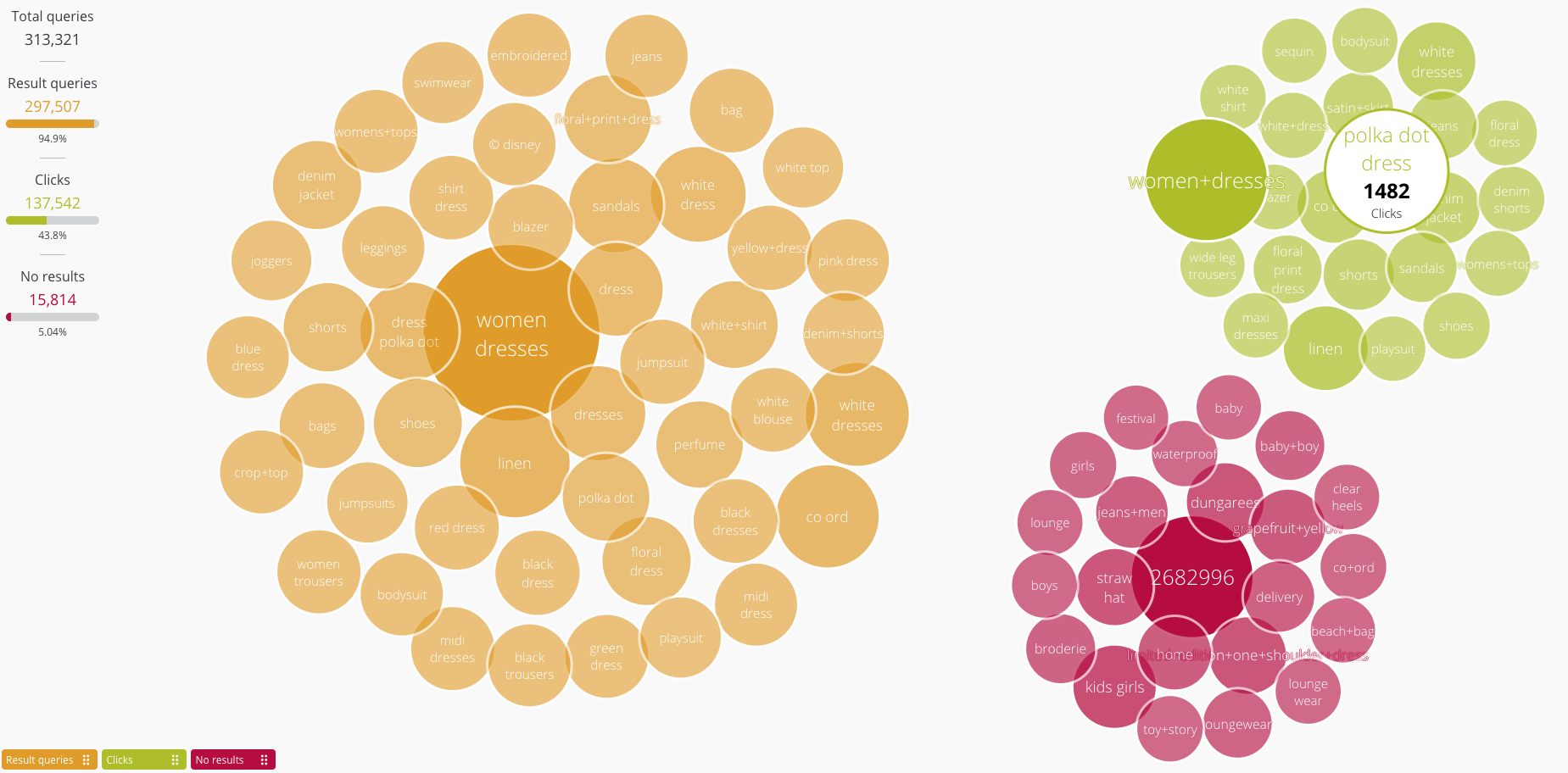 A stronger purchase intent in Spain
Turning to Spain where the Summer Sales kicked-off last night - Thursday 27th June - the add to cart rate increased by over 46% more than the previous year with an impressive increase of 132% compared with an average day. This suggests that Spanish shoppers were more prepared this year with items already chosen and selected to ensure they grabbed their bargain before items ran out.
What's more, searches increased by a phenomenal 267%, that's over four times more than a normal day, demonstrating that many shoppers used the search box as a key tool to help them find their sales items.
Searches for jumpsuit and white dress were the most popular in 2018 and continued to be so this year coming in as the most typed searches. This reveals Spain to be more classical on style compared to the UK which is more susceptible to seasonal and annual trends.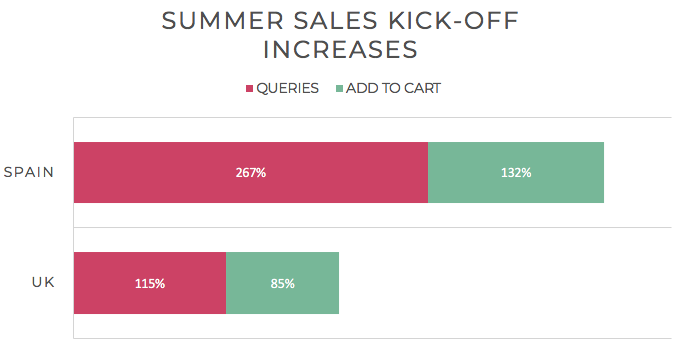 Analysing and understanding these large data sets based on thousands of customers interactions can be a very valuable tool for retailers. During sales kick-offs or special dates like the Summer Sales and Black Friday it's vital to be able to observe in real-time customer demand, anticipate trends and tailor the online experience by understanding the most common queries and market patterns.
This enables merchandisers and product managers to better plan stock levels and stores can make more informed decisions to enhance the customer journey and create unique, more tailored digital brand experiences that are designed around the specific attributes of these shoppers.
That is why visualisations and having a global picture of what is happening in real time can help retailers to anticipate customers' needs and react early with catalogue and stock management. For example, if an item runs out of stock then an alternative can be boosted or suggested to appear in its place.
Each sales opening or special promotions day has its own particularities and distinct differences in customer behaviours. Exploring site search performance and queries is the best way to really understand and get users' needs and deliver the best experience to align to these.
If you want to know more about preparing for special dates like the Summer Sales, download our Special Dates guide.