Related Tags Become Playable: Putting AI At Your Service
Related Tags Become Playable: Putting AI At Your Service
May 25 2021
Related Tags are a great tool to help users articulate a more specific query. They're a playful way to refine a query, and they become really handy for the Search and Discovery experience, especially when customers are looking for generic terms or categories.
At Empathy, we have been pioneering such search suggestions for any type of commerce vertical; they are proven to be really helpful during the search experience. That's why we have gone one step further, acting upon our commitment to give marketers and merchandisers the tool to customize the search experience. With the Related Tags Management Tool, you can control which Related Tags are associated with each query and then refine the organic ones. This new functionality, available from the Empathy Playboard, makes possible the configuration of certain related tags that will guide and inspire your customer through the catalogue.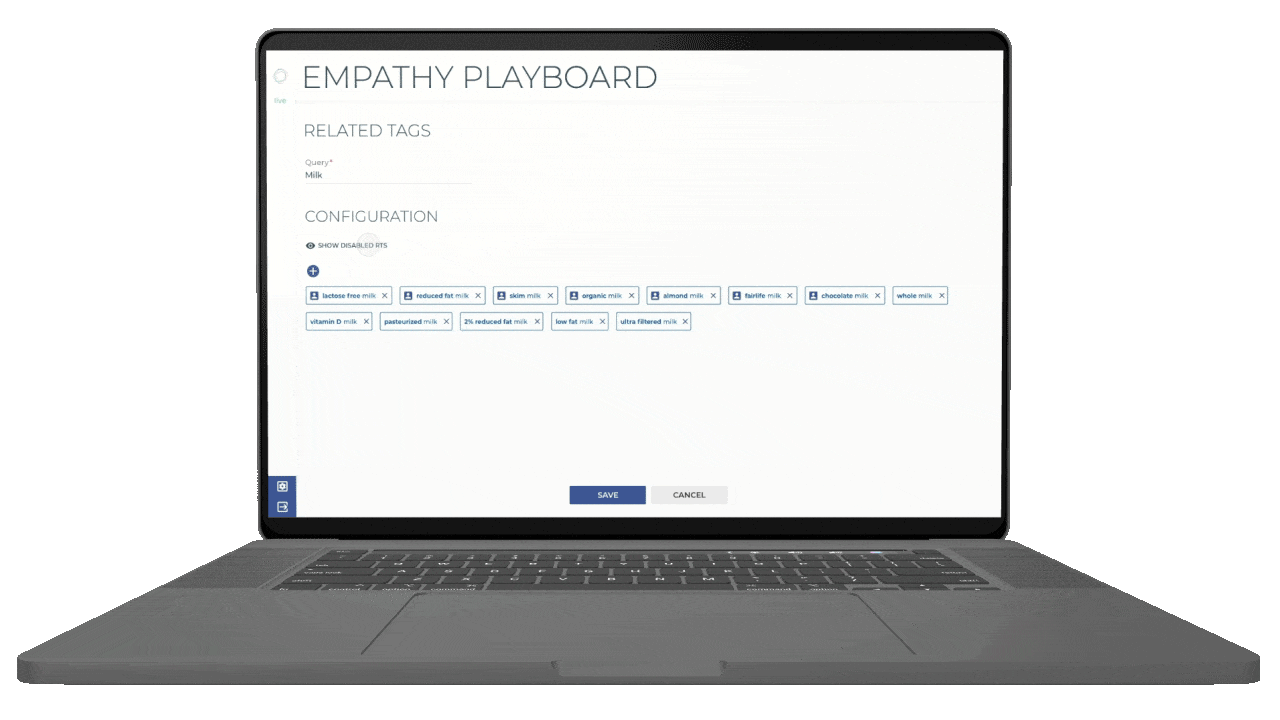 WHY RELATED TAGS  
When searching with a query, your customers may need some help to find the right product. They may feel there's a lack of understanding between their needs and what your catalogue can offer to them. And they may even take so long that they won't be satisfied. But what if other customers could help to avoid this type of problem? And even more, what if the merchandiser could customize according to business needs and decisions?
Related Tags are the solution. They not only help the customer to refine their queries, they more importantly make customers feel understood. When customers type a query, the tags – based on other customer searches – will be populated showing certain keywords that help customers specify what kind of product they are looking for. They are easily clickable and automatically added to the initial query once the customer selects them. Then the search results change according to the new refinement.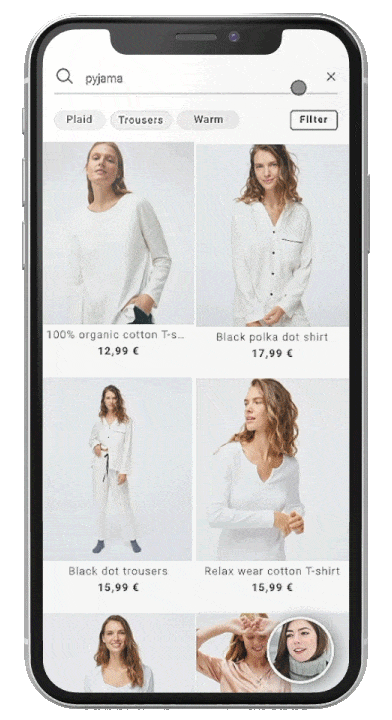 CONTROL YOUR RELATED TAGS WITHOUT  IT INTERVENTION 
Related Tags are generated organically, following search behavioral patterns. But with the new Related Tags Management Tool, any marketer, merchandiser or commerce manager can customise tags with a non-code tool. And the Empathy Playboard is the place to do so. 
As they are generated organically, there are plenty of situations where a merchandiser might like to customize them. With this tool, Empathy gives any commerce site the ability to redefine or add any term that assists customers during their search experience. Any merchandiser can hide any organic Related Tag or add even more, all in a single place and in real time. 
By easily configuring your Related Tags, you will assure that your customers know all the possibilities within your catalogue, easily and instantly. They do not need more typing or more searching to find what they are looking for. You can inspire and guide your customers, solving different search intentions and scenarios:
One of the scenarios might be for enriching the experience: When a query initially produces few or not even one organic Related Tag, it may be a new product or a product with low search activity.  When creating a new customized configuration for such a query, in order to create new tags related to that query, it will be necessary to define whether it's "Before" or "After" the query, as it's not the same to search for "milk chocolate" or "chocolate milk". 
Another situation might be when trying to avoid confusion. When a query produces many similar Related Tags,for example, the customer may become confused about which one to choose. How to decide, for example, between "sliced cheese" and "cheese slices"? Tags can be disabled from the configuration so the customer will not see them, but they may also be brought back if the customer reconsiders.
And what about brands? This tool can help your customers to find a promotion from a brand and will increase the customer's trust. It's as simple as adding the brand that has the promotion as a Related Tag of the product.
Watch below our two min demo to see the Related Tags Management Tool in action. See how the configuration is ready in real time:
CONCLUSIONS
Listening to your customers is key for providing the right feedback during their Search and Discovery experience. And Related Tags are proven to be the preferred mechanism for customers when exploring the catalogue and refining their queries. 
These tags are populated organically following previous queries performed at the store and heeding the associated refinements. However, at Empathy, with our aim to build understanding for both parts – the customer's experience and the business – we have created the Related Tags Management Tool so that Related Tags can be instantaneously configured or edited by commerce marketers or merchandisers. 
A non-code functionality that promotes mutual understanding, the tool improves shoppers' experiences while allowing merchandisers to control and continuously improve that experience.