From Commercial Search to Owned Search
From Commercial Search to Owned Search
June 17 2020
MICES/Berlin Buzzwords 2020 took place virtually for the first time, last week – reuniting most of the enterprise/ecommerce search and open source community in Europe, as well as many folks from North America and India. Carrefour Spain and Empathy delivered a keynote speech to share their successful partnership around building a search and navigation platform together: "From Commercial Search to Owned Search".
In this talk, Jesús de los Bueis, software development director for Carrefour.es, and Empathy co-founder and CCO Borja Santaolalla shared the story in three main blocks: (1) the search technology selection process – Buy vs Build vs Partner, (2) how it was done, and (3) the results.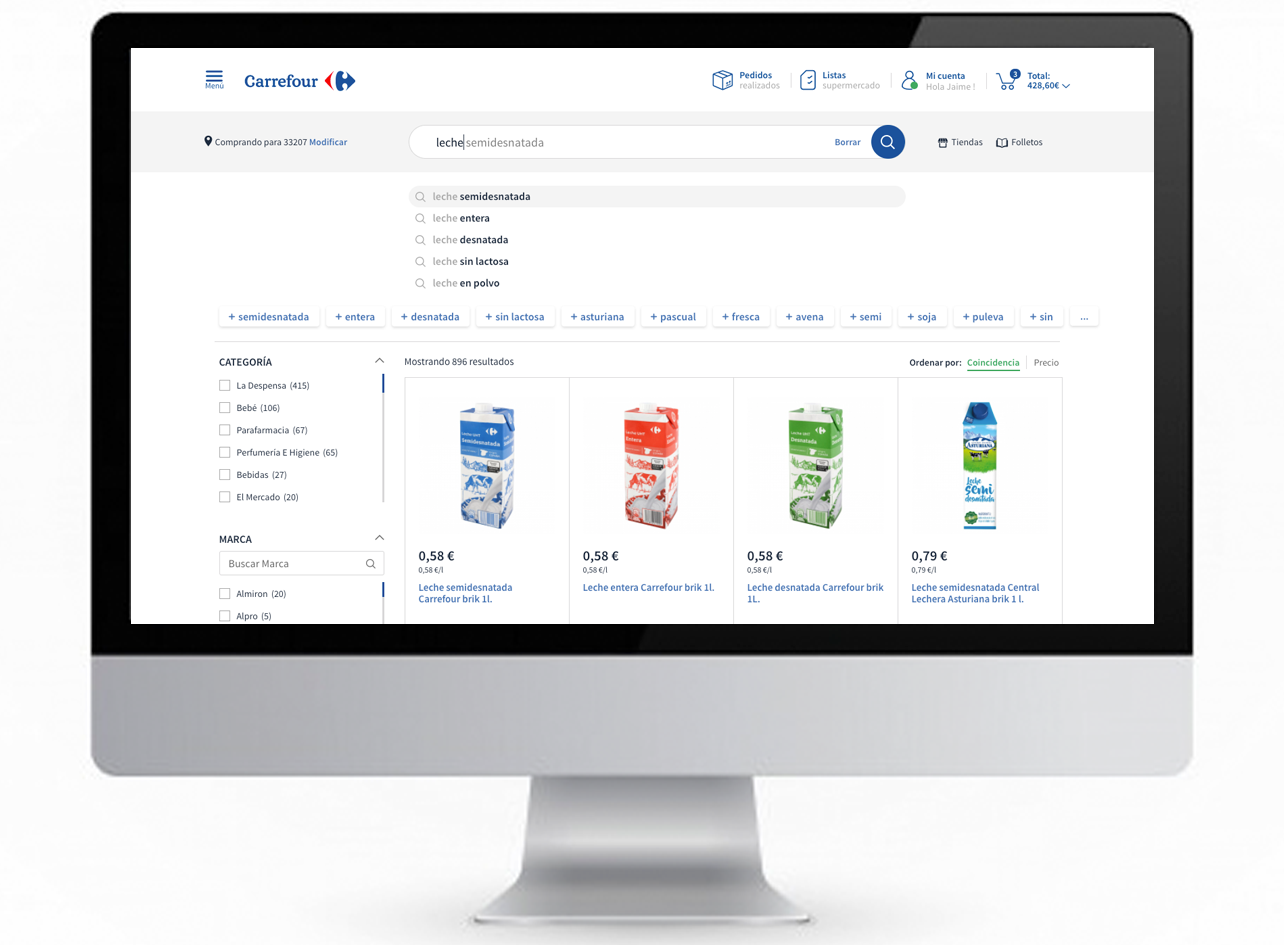 Carrefour is one of the largest global retailers, with more than 10,000 stores in 20 countries. One of its divisions is Carrefour Spain; it has more than 3 million marketplace products.
The challenge was to migrate its all-in-one solution to a micro-services architecture with a roadmap of four years. This solution will be 100 percent cloud native, based on Kubernetes and deployed in a public cloud through open source technologies.
To achieve this, Carrefour specified some key objectives for this project:
To understand customer behavior: what are they looking for?
To build a proper search experience with an accurate UX
To define relevance ranking policies and personalization
To generate a catalog data feed: an all-in-one solution
To integrate search in our custom e-commerce platform
To deploy the e-commerce search engine in the Carrefour public cloud (GC)
To complete the whole project in seven months, a very aggressive plan
A critical decision had to be made: Build a search from scratch, or hire a SaaS service – the most attractive option initially, due at the time to market constraints. Then a third option came into play, which consisted of finding a partner that could help them "fast-deploy" it through the use of ready-made components.
It was vital for us to learn from Jesús the main decision points: the unification of relevancy models across different systems in their own cloud (i.e. personalization, onsite search and navigation, marketplace), control over the evolution of the platform rather than the dependency from a vendor's product roadmap, code ownership, CAPEX vs OPEX. These points ended up being fundamental in tipping the final choice of partner and to co-build together.
Next, Jesús elaborated on the three main challenges in building search:
UX: Designing experiences that provoke positive emotions around trust, guidance and inspiration
Architecture: Building with resilience
Data: Catalogue feed and data enrichment through collaborative filtering
The expected result? The customer's intended behaviors of finding and then exploring through search were successfully achieved right from Day 1.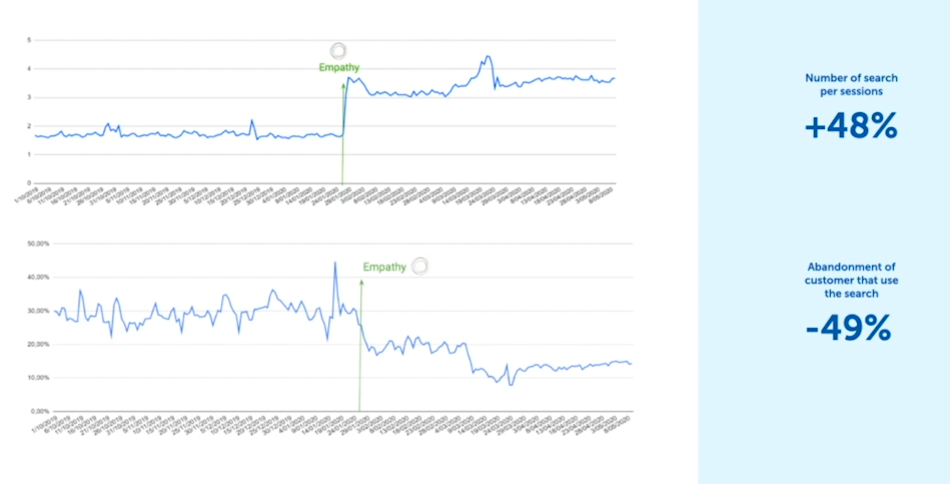 At the end of January, Empathy search was publicly launched and, from the very first day, the number of queries per session increased by 48 percent, whilst improving findability metrics (ie. CTR, pagination, and bounce). The dropout rate was reduced by 49 percent.
We think you'll want to see our partnership in action: The full keynote can be viewed here.