Five minutes with Lovelybikes
Five minutes with Lovelybikes
May 7 2019
Lovelybikes.com is an eCommerce site specialising in classic bicycles, original retro accessories and components for bikes restoration. It was created in 2010 for the Spanish market and today operates in 30 countries around the world.
I caught up with Diego Fernández who's Digital Manager at Lovelybikes to get his thoughts on some of the merchandiser tools we've been talking about recently and to ask him to share some of his insights and learnings over the years.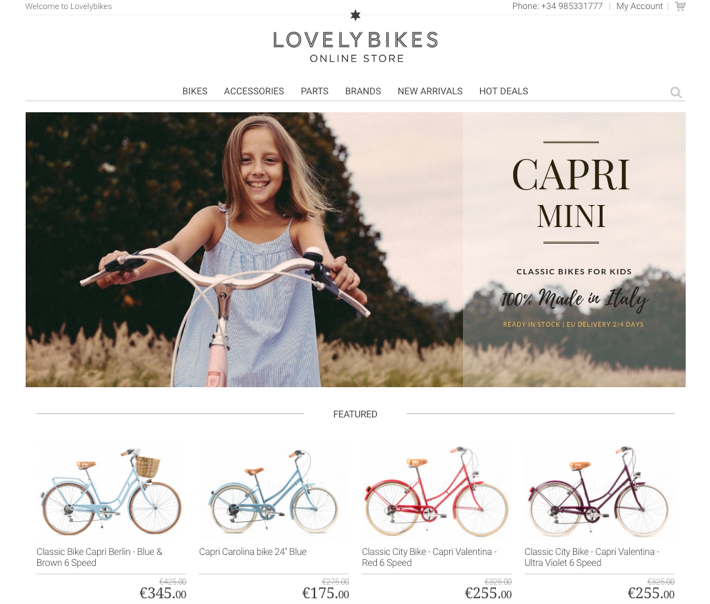 1. How long have you been working with Empathy and how do you use the technology?
When we launched our first website in the Spanish market, Biciclasica.com, we didn't have the wide catalogue we have today but we were very much focused on usability, having rich content and imagery and creating a unique and enjoyable experience, so we actually started using Empathy from the beginning back in 2012.
Empathy helped us to not only design our site search, its look and feel, the functionality and how people could interact with our catalogue but even how products are displayed and the movement on the site.
We had high ambitions and in fact, two years later we entered the international market and launched our second site Lovelybikes.com. We applied all the lessons we'd learnt and the advanced functionality of our site search there too. One thing that I've always really liked about Empathy is that we very much work as a team and I think we both learnt a lot and evolved over the years together.
2. How often do you check the Empathy Dashboard?
We check it daily so that we're able to detect any issues quickly and it's also great to check the queries coming in and see the trends and performance. It also helps us with the stock management as we can identify specific demand on a particular bike product or model and order more supplies or suggest alternative items.
3. Which of the functions (Equalize, Synonymize, Link, Boost) do you use more often and why do you like that function in particular?
We use a mix of all of these features depending on the issue and what we want to achieve. The Equalize tool is great to be able to define the relevancy of the results, prioritising products based on their proximity to the query but also considering stock availability, quantity and any promotions. This feature was also really useful when we initially set-up the site.
Another feature I personally really like is synonyms as it's always surprising how many different ways people can describe the same item. What's brown for me may be honey for you. Synonyms helps our customers to find what they're looking for even if their query doesn't fully match the product tagging.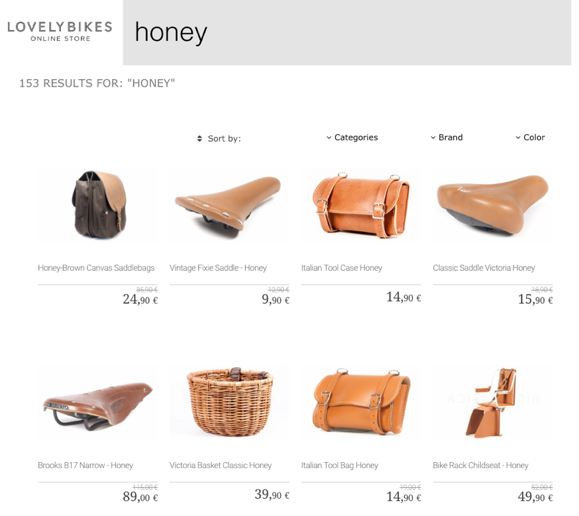 4. Do you have any interesting or funny anecdotes about a query or product that's given you some challenges?
We're really active on social media and that's where we usually announce our new products and releases, often even before they're available in the catalogue. We like to create a sense of expectation and anticipation for the item to come into the online store and this tends to create a waiting list for these new items.
This often means we start to see lots of queries searching for the yet-non-existent product which also helps to give us an idea and estimate regarding the possible demand. We drive these queries through a direct link or promoted banner to a form where customers can sign up to receive news when the product is released.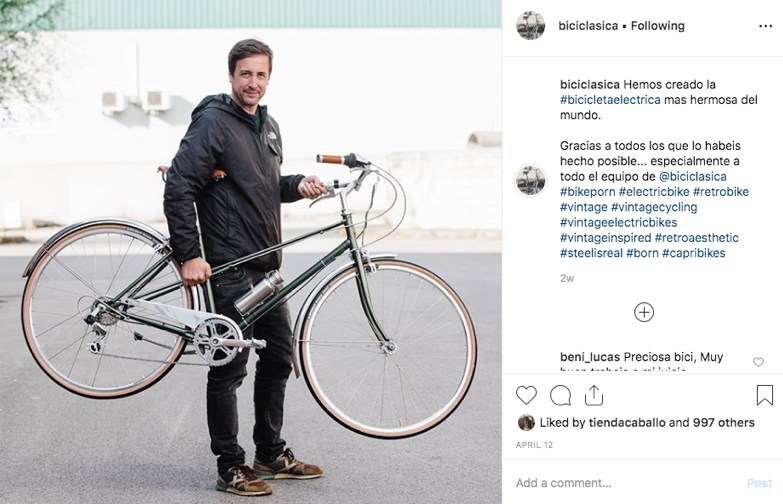 When we recently launched our electric-classic bikes, we made the announcement on our Instagram with a heads up that the product would be coming soon. From the moment the announcement was made on our social channels we started to receive searches for "electric bikes" daily on our website.
We designed a special landing page to receive these visitors with more details on the electric bike models and specifications and giving them the option to be the first to be notified as soon as the products landed. This was such a great campaign as by combining social media and our search tool we generated a real buzz for the product ahead of launch while connecting closer with our customers.
5. In addition to the search KPIs and metrics on the Empathy Dashboard, do you use any visualisations?
Yes, I'm a big fan of the Zero Results visualisation and we use it a lot to help us identify the top terms that are producing No Results pages. This means we can then turn this insight into action by optimising the site to reduce the number of No Results pages.
Apart from the bikes themselves we sell different bike parts and accessories, so this visualisation is really useful to identify how our shoppers are referring to specific bike parts and also which items are in demand that we perhaps no longer have in stock. By visually seeing the Zero Results terms and any peaks means we take the corresponding corrective actions and if necessary also improve our catalogue feed.