Empathy appoints Eduardo Sanchez as Executive Chairman
Empathy appoints Eduardo Sanchez as Executive Chairman
June 28 2017
Empathy announced the appointment of Eduardo Sanchez as Executive Chairman.
A seasoned software executive, he brings more than 25 years of experience on data, advanced analytics and cloud businesses.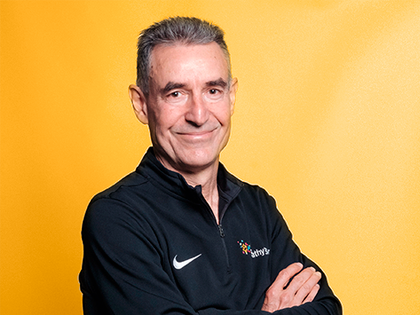 "EmpathyBroker has a powerful combination of modern technology, exceptional culture and unique location that makes it very competitive in today's software marketplace", said Eduardo. "I look forward to work alongside our employees and customers to help guiding the company through its next  phase of expansion." EmpathyBroker's search and navigation solutions are used by some of the most advanced retailers in the world. In addition, the company is building a sophisticated platform to exalt the user experience. This is another important step towards its mission of connecting people with data through an empathic interface. "We're excited to welcome Eduardo to our young team and look forward to leverage his experience across everything we do", said
Eduardo most recently served as President and CEO of RichRelevance , a strategic EmpathyBroker's partner . Prior to that, he played multiple executive roles at MicroStrategy , from the early consulting years, through its major international expansion and finally as a leader in the Business Intelligence market. He also served as COO of Cartesis and EVP Global Sales at Lawson , companies that were acquired by BusinessObjects/SAP and Infor respectively.