Empathy Team Growth
Empathy Team Growth
August 10 2020
During the course of 2020, we've been conscientiously preparing for a significant transformation throughout Empathy: changes that are hinted-at in staff growth. Despite the adversities of this year, we have been persistent in our goals. We had to be. As we always align with our customers' growth and requirements, 2020 is surprisingly a year of growth for us, as well.
2020: UNSTOPPABLE PROGRESS
The great leap we have made at the organizational level – and that we continue to make – has lifted Empathy beyond the milestone of 100 employees. Empathy has grown from 55 employees to 113 in eight months, with still more hires expected in September and the coming months.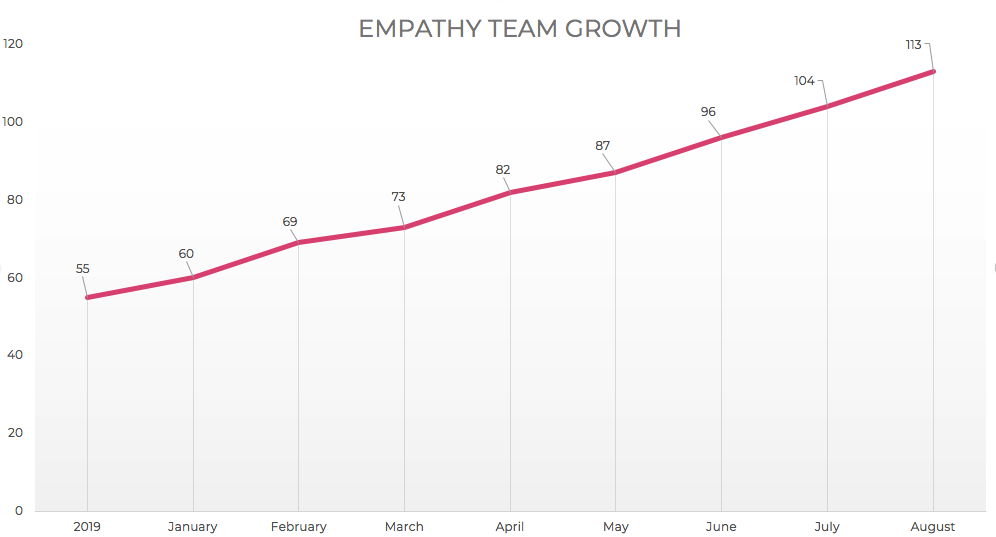 With such a large increase, the Empathy People department is hard at work looking for new talent and ideally positioning recent recruits. The effort is critical also for the different teams that new hires join, as teams strive for an excellent onboarding process and accommodate everyone optimally given circumstances in which remote work is combined with flex offices. Fortunately, we've just opened a new office building in Gijon for Empathy to accommodate all our team members working from Asturias. The new space ensures Empathy enough space to safely distance ourselves across all aspects of office life.
EMPATHY EXPANSION
Empathy People force is spanning the globe. From a team centred in the North West of Spain (Asturias and Galicia), staffing has doubled during 2020 as we hire talent where necessary. The Year of Remote Work has given us an opportunity to select the right and necessary talent independently of the part of the world where that talent is based.
To date, we have focused our energies on finding the most spirited and hard-working worldwide candidates for key positions such as Scrum Master, Data Architect, Key Account Manager or Project Manager. This exciting fact has allowed us to share Empathy's culture and values with countries such as Germany, Portugal, Sweden and the United States, among several others.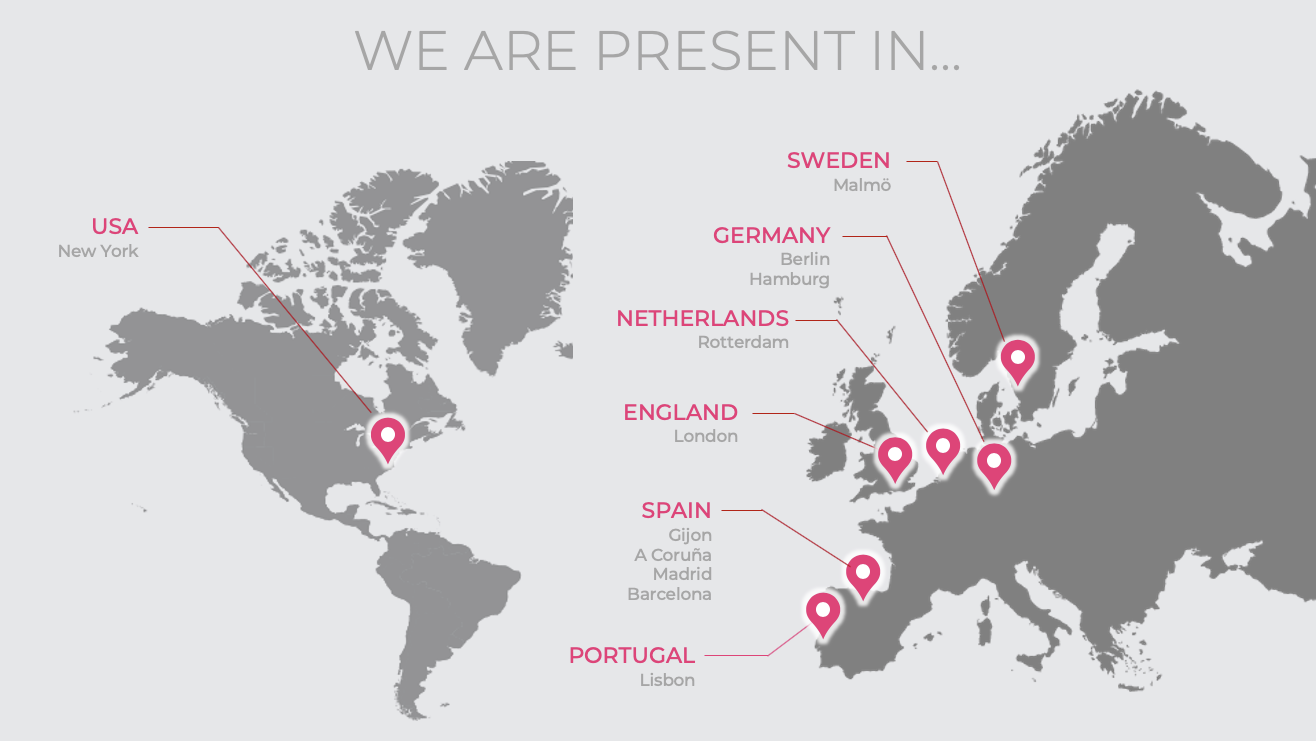 BUILDING A GROWTH CULTURE
It is people who make the culture. And Empathy's vision and culture are rooted in a deep understanding of human nature and supported by company strategy and structure. With the growth in our human resources, the Empathy People team is constantly evaluating the preferences and needs of Empathy colleagues as we aim to implement initiatives that allow the company culture to align with team and customer needs.
Nowadays with the aim not only of attracting talent, but also developing it to its fullest as well, Empathy offers several attractive benefits to its employees, including a yearly €2,500 personal training budget, flexible working hours, remote work possibilities, flex and sustainable offices, access to cutting-edge technologies, and what's more, an incredible team to work with. In fact, one of the most valuable aspects of working at Empathy.co is its fantastic work atmosphere.
We are still growing and looking for talent! If you are thinking of joining us, check out our open offers or just contact us.