Empathy's Intern Diary
Empathy's Intern Diary
March 24 2020
I came to know about Empathy thanks to Foro Empleo 19, a job fair organized by the University of Oviedo adjacent to our beloved and historic Molinón stadium in Gijón.
This was going to be the year of my university practicum. Starting to tense up, I prepared to open the door of the Federation of Asturian Entrepreneurs, where one of the head offices is lodged.
The team did not delay in receiving me like one more member and, without quite realizing it was happening, we proceeded to form part of a roundtable where we settled in and discussed the foundations of what would eventually be called 'Motive'.
It was here, where I met my future mentor, team-mate, and constant support, Lara. She was mentioning elements as Frictions, Tag Manager, KPIs, Dashboards … completely unknown to me at that moment. Thanks to the explanations, on-boardings, and patience of my partners, I had the opportunity to open a window into Web Analytics.
I was surprised at the behaviors that the users exhibited during their on-line searches. I learned to identify these insights and also see the effort of other teammates who were going further, predicting flows and pathways in each user journey.
I knew then that teamwork is not an easy task and that it required learning essential tools such as Git, whose concepts I internalized by committing a lot of errors and attending a magnificent workshop, which the company organized for all.
My participation in the last five months inside the Data team permitted me to delve into Tagging, a field that, while difficult to explain and understand at first, might be summed up as the intermediary service between our APIs and the client. Through a Tag Manager interface, a piece of code is deployed securely, launching different events or creating variables that allow processes to be communicated more easily and automatically.
During my practicum, I have been able to develop the Tag Manager service for Adobe (Launch) and I maintained or tested with others like Google Tag Manager (GTM).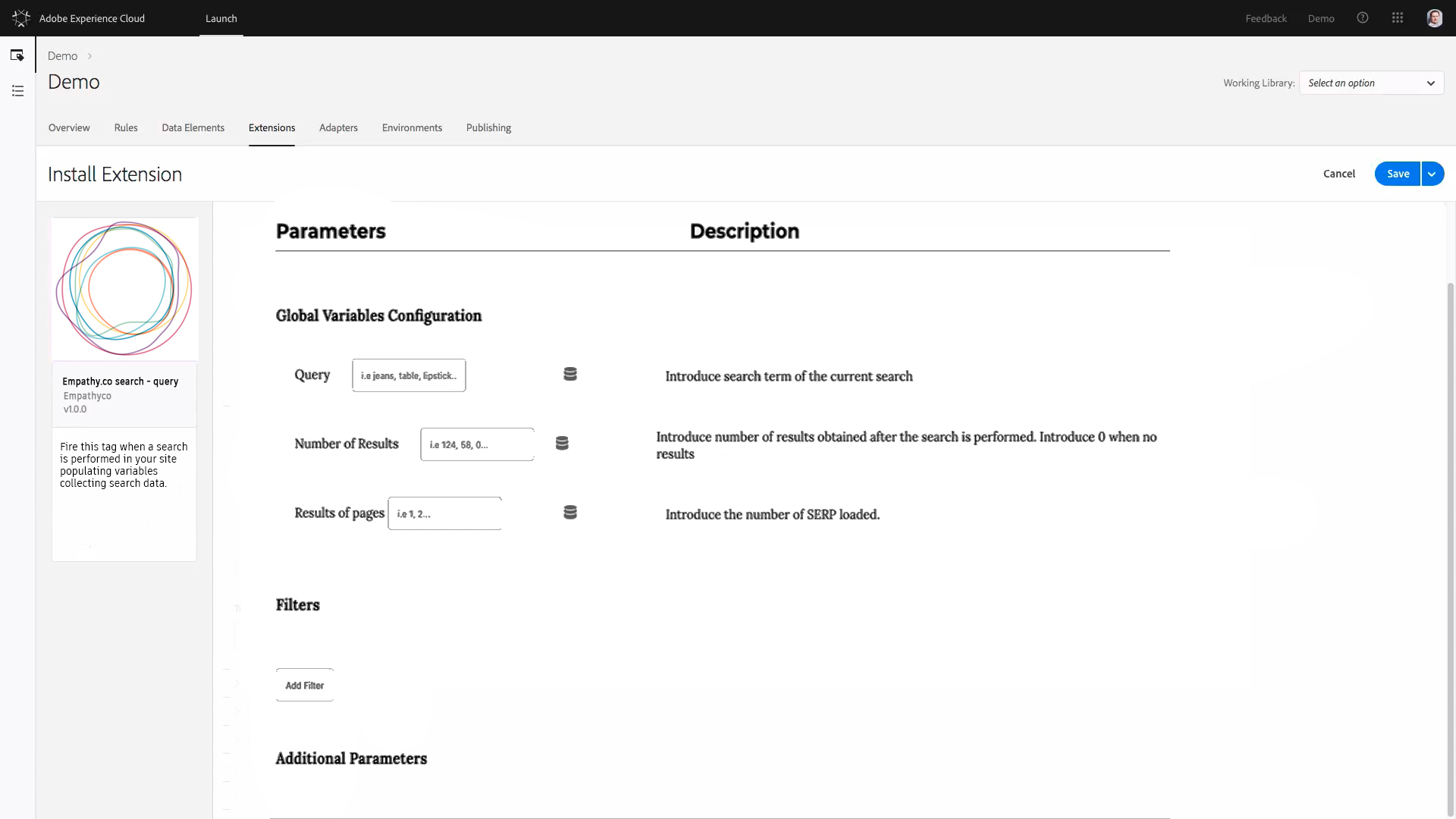 I encountered several difficulties along with the development of the service, but it was at that moment when I realized that I was not alone, as each of the people who form Empathy were offering me their vision and professionalism. All things considered, I learned that the work and communication inside a team with different roles is essential to be able to obtain the best results.
In addition to the technical knowledge, I also met wonderful people that now I consider friends and partners whom I admire very much. I learned grand and vital lessons that I will always take with me.
But not everything has been work … I also have had the opportunity to share in events such as the intense Black Friday day, others like Jumper Day, the Christmas atmosphere that enchanted us all, and even Kickoff 2020, where I learned and lived in the first person through the business expansion that Empathy has undertaken these last months.
In the last weeks of my internship, Empathy knew how to get ahead of the current COVID-19 pandemic, together, with measures that allowed us to perfect our ability to work safely from home, remaining connected, without affecting our yield, personal health, and life.
Hang in there, everyone, we have no doubt that we are going to pass this situation and that it will bring out the best in each one of us.
Before saying goodbye, I wanted to thank again each one of the people who make up the team, and to encourage anyone who is thinking of being a part of Empathy, to not hesitate. It is worth the shot. Because…
What could be more wonderful than to be part of a project that combines illusion, transparency, humanity and desire?