Customer Preferences: Favourite Filters
Customer Preferences: Favourite Filters
August 16 2022
Here's the first story in our series of experimenting with filters and favourite options from Empathy's Experiences Lab.
Taking your preferences into account
When it comes to shopping, each consumer has their personal preferences. But what about customers with particular needs? Should they have to specify these and manage their preferences each time they search? For example, in the case of a gluten allergy. The big problem is that these customers must manually apply filters every time they want to fill their shopping cart.
So, why don't we anticipate this?
If the consumer establishes their preferences, the purchase relationship can be much more enjoyable and successful for both parties. When we started to consider this, it led us to establish preferences using filters.
Each time the consumer selects a filter, they indicate a search intent. This makes way for a more personalised experience where the shopper is aware and familiarised with the filters.
How we visualised favourite filters
We based our design idea on several points:
A clickable heart icon appears to the right of each selected filter, allowing customers to save any filter as their favourite.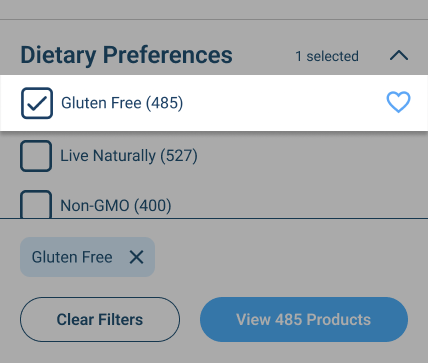 A new filter section. Favourite Filters will make it more accessible to make and undo decisions. You're free to add and remove filters from your favourites and uncheck them at any time during the search.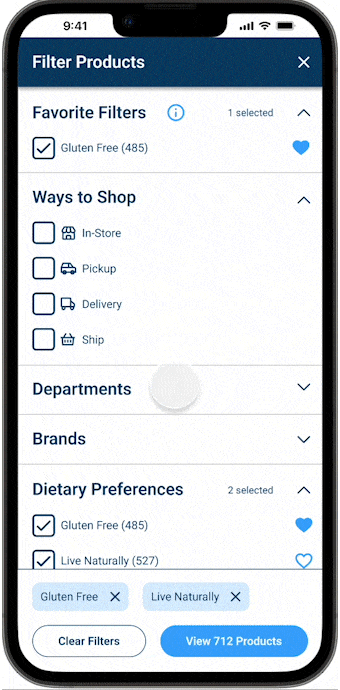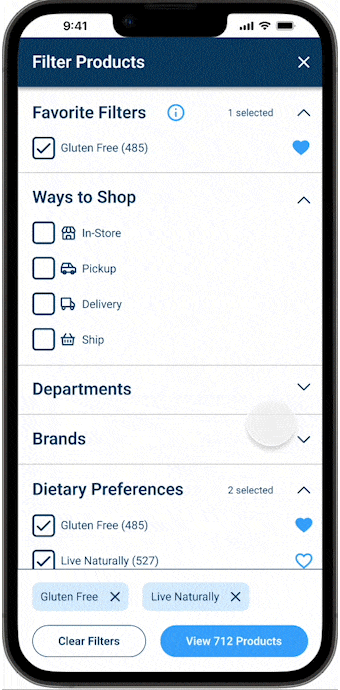 If you search for a product, like bleach, where your Favourite Filter of gluten free doesn't apply, the filter will be disabled for that search.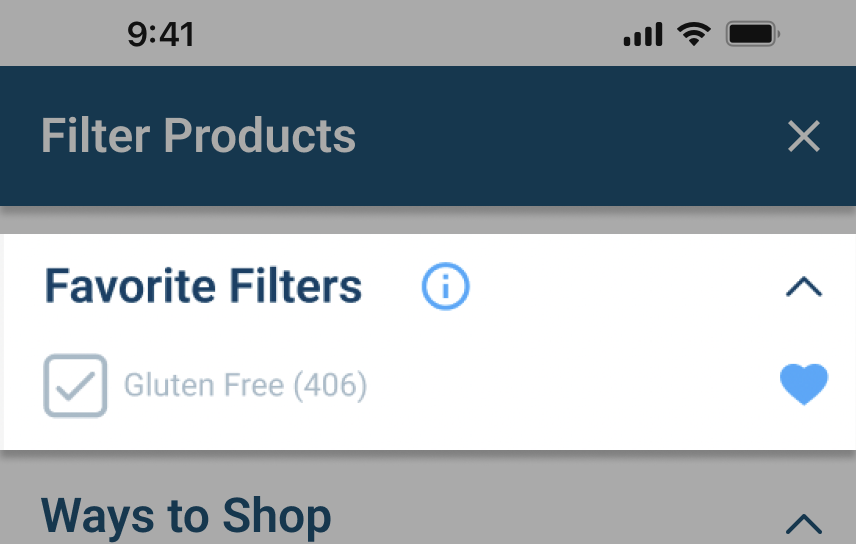 Overall, the user's purchase would look something like this: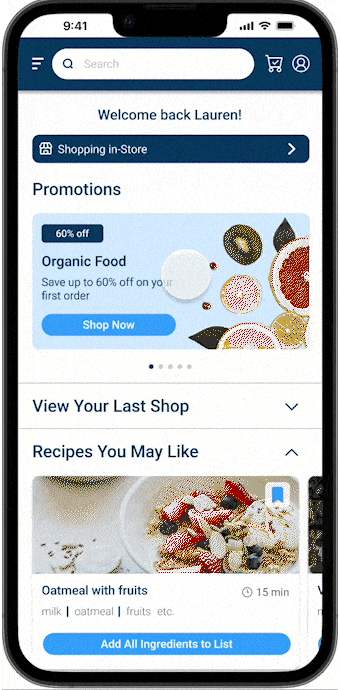 Owning an easier navigation
Now that we understand the goal and the intention, let's recap how this will affect the purchase:
Customers will experience a more seamless shopping experience (search + navigation) that anticipates their particular shopping preferences, whether it be dietary needs, allergies, favourite brands, packaging needs, and so much more. 
A trustworthy relationship with the customer is built by respecting their privacy and giving them transparent control of their shopping experience. 
This is one of our first approaches to a more private, customer preference-centric ecommerce. Stay tuned for more stories about prototypes to improve the Search & Discovery process with customer preferences.
Our story continues in part two.