Origins: Be Inspired By How People Flow Through Search
Origins: Be Inspired By How People Flow Through Search
June 22 2021
Put yourself in your customer's shoes. What is their search experience? Are the search suggestions helpful or missing something? Understanding this is fundamental to reacting early and assisting your customers on their search path. 
Here's where a powerful tool makes the difference. On top of its KPIs and queries performance information, Empathy Playboard gives you a more specific view of your site search patterns and how customers find what they're looking for. And to understand and interpret that view? We've taken Empathy Playboard a step further with Origins, a data visualisation (dataviz) to understand better how searches are created, which paths they take, and the most valuable suggestions through the search journey.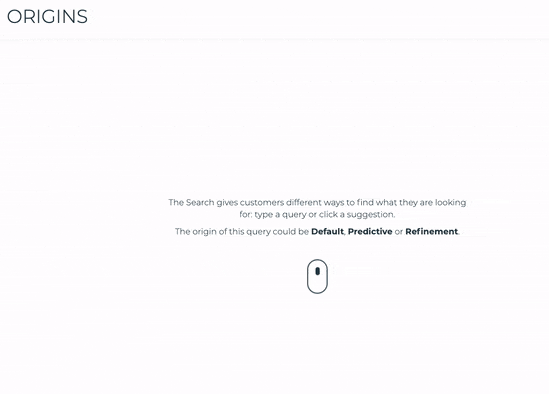 Origins dataviz brings you interactive storytelling to analyse the paths a customer can take to find what they want. You can investigate a query's origin and how it has changed, thanks to the different suggestions available for the customer. Origins split into three different paths:
Default. The customer types a query without any kind of search suggestions or assistance.
Predictive. The customer chooses queries from the suggestions layer without any typing.
Refinement. The customer types a query and then uses Related Tags or other available suggestions to further refine their search.
Soon the Origins dataviz will be available on the Empathy Playboard so all Empathy clients can dig deeper into how their search journey is going and how query suggestions are helping on that journey. We'll keep you posted!