Preparing for going forward to the Flex Office
Preparing for going forward to the Flex Office
At Empathy we have decided to embrace remote-work and flexible offices in one.
Remote workers are being equipped while for those who decide to come to the office, the offices will embrace the challenge through the following space norms and measurements.
Progressively, and only for those who require so, Empathy will continue to offer spaces adapted to distance measurement across all aspects of office life.
TIMELINE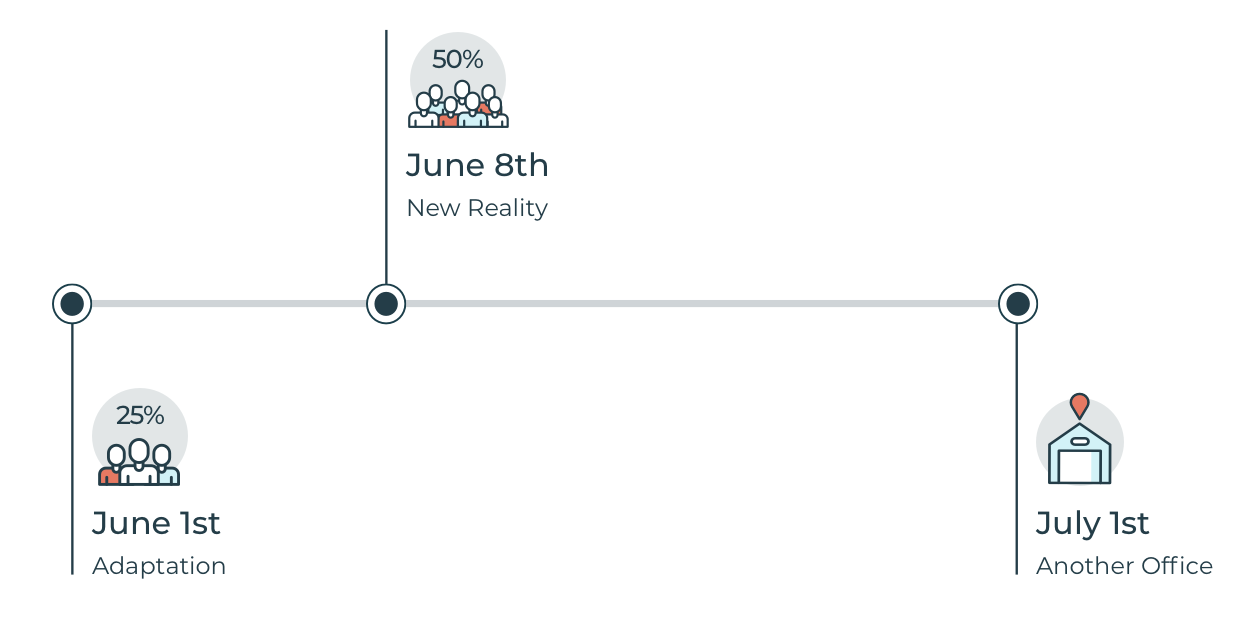 ACTION PLAN
From June 1, Empathy teams will be able to return progressively to the offices in Gijón, A Coruña and Narón.
The offices will support a maximum of 25 percent of capacity during the first week and, from June 8th, 50 percent of capacity, at all times preserving social distance and providing masks and hydroalcoholic gels for each workspace.
To facilitate this return, entrance hours will be flexible: between 8 and 10 a.m., to prevent crowding both on public transport and at the office entrance.
With respect to common spaces, the kitchen will be disabled for prevention purposes. Its place will be occupied by lockers in which each member of the team returning to the office will have space to store their belongings.
The office gym will follow a strict protocol of use, in which we require staff to make prior reservations.
Cleaning services will run in parallel to the working day, paying special attention to critical points such as doors and work stations, as well as the gym.
All these measures will be visually reinforced with slogans and reminders distributed throughout the offices, although what is really important is the reinforcement by all the people who make up Empathy, with their degree of involvement and effort in this exceptional situation.
ANOTHER OFFICE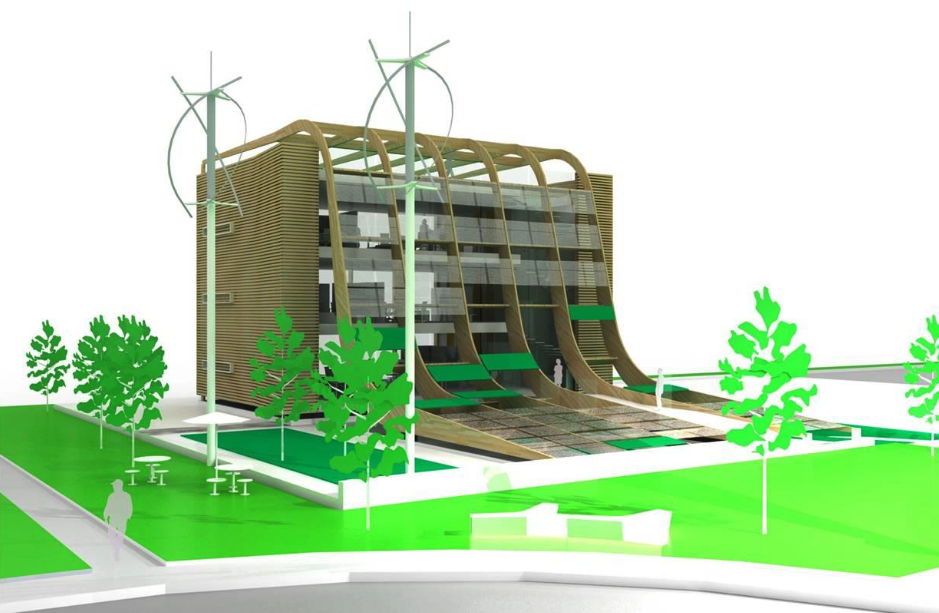 Given the staff increase Empathy has experienced in recent months, from July 1st Empathy will expand its spaces with another office in Gijón, one that is being designed from scratch to accommodate isolated booths and flexible yet spacious working spaces.